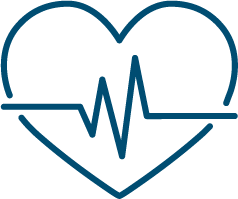 Why is a Referral Needed?
There are times when your local Vet may decide that the best course of action for your pet is a more specialised approach to diagnosis, care, and treatment than they are able to provide. In this instance your Vet will be able to recommend that a referral to a Specialised Vet is appropriate – just as your GP would refer you to a consultant in human healthcare.
What is a Veterinary Specialist?
All Vets practicing in the UK must be registered with the Royal College of Veterinary Surgeons (RCVS). The designation Member of the RCVS (MRCVS) allows them to undertake any act of veterinary surgery.
Following qualification many vets, develop an interest in a particular field of veterinary medicine and choose to undertake post graduate qualifications (Certificates) to become an Advanced Practitioner. This can be followed by the more advanced Diploma which involves a further three to five years of training to become a board-certified Specialist in a particular discipline of veterinary medicine.
A recognised Veterinary Specialist not only possesses advanced training, they have also meet stringent criteria, including active involvement in clinical work and research. They often take on responsibilities such as training peers within the veterinary profession. Achieving and maintaining Specialist status is a challenging feat, making it the pinnacle of recognition for expertise in clinical veterinary practice.

A veterinary referral is a clinical decision made by your Primary Care Vet when they recognise the need for specialised expertise or access to advanced diagnostics and equipment to address your pet's specific health concern.
Willows offers exceptional 24-hour in-patient care seven days a week, 365 days a year. Our dedicated nursing and clinical support teams provide continual monitoring and care be it day or night, weekends, or public holidays. As part of our commitment to excellence, you will always find a Specialist from each discipline available 24 hours a day, every day of the year.
Willows is proud to have been delivering the highest levels of Specialist care for over 30 years. Our state-of-the-art hospital is home to our Specialist-led team who are committed to shared patient care with referring practices locally, nationally, and internationally to provide the best possible care for every patient and client.
As a Specialist-led referral centre, we offer a fully collaborative, multidisciplinary approach to care and treatment. Our team of internationally renowned Specialists work together to diagnose, treat, and manage your patients care, ensuring the best possible outcome.
Willows' is also extremely proud to have an inhouse team of four Veterinary Physiotherapists providing physiotherapy and rehabilitation services to both in-patients and out-patients.
Working collectively with our Specialists from a range of disciplines including Orthopaedics, Neurology and Anaesthesia our team support patients in staying stronger for longer through a range of treatments including hydrotherapy, laser therapy and core strengthening and conditioning.
Through our commitment to the excellent care of cats and their owners, Willows has been accredited by International Cat Care (iCatCare) as a Cat Friendly Clinic at the Gold Level, ensuring that feline companions receive the highest standards of attention and comfort.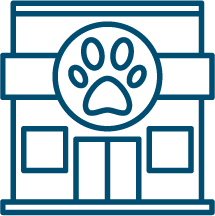 Our multidisciplinary approach to patient care is a testament to our commitment to excellence. With a team of 55 Specialist Vets and over 80 Registered Veterinary Nurses, Willows welcomes referred patients who require specialised investigation and treatment.
Our dedication has earned us accolades, including being named 'Best UK Referral Centre' for the third consecutive year at the esteemed Best UK Vet Awards. Additionally, we proudly received the title of 'Best Vet for the West Midlands' at the national ceremony. These awards recognise practices across the UK with the most four or five-star online client reviews in their respective categories.
Our Specialist Vets can only see patients referred to them by other Veterinary Surgeons. This includes Vets at other practices as well as within Willows' General Practice team. This is just like human medicine when a GP refers a patient to a Consultant in the NHS or at a Private Hospital for more specialist treatment. If you would like your pet to be seen by one of our Specialists, please discuss a referral with your usual vet. Alternatively, please phone us on 0121 712 7070 and we can help you with the process.
In the event of urgent cases, your General Practice Vet can phone Willows to expedite the appointment.