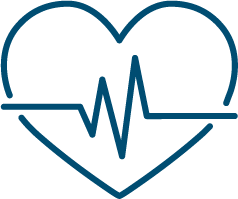 World Leading Cancer Care Specialists
Willows is the only UK small animal hospital to have active Specialists in Veterinary Oncology from both a Medical and Surgical background, forming one of the UK's most experienced Specialist Oncology teams.
Supported by a dedicated cancer care nursing team, providing round-the-clock care and support, our four expert Oncologists work together with our team of Specialists across 13 disciplines including, Soft Tissue Surgery, Internal Medicine, and Diagnostic Imaging.
Underpinned with leading-edge technology including electrochemotherapy, world class diagnostics and surgical techniques, Willows offers a truly multidisciplinary approach, helping pets with cancer stay well for longer.
At Willows we aim to provide a sympathetic and caring approach which takes full account of the owner's wishes.
Improving the patient's quality of life is our most important concern at every stage. From the first consultation our Cancer Care Specialists will remain in close contact with the referring Vet, both while a patient is in hospital and following discharge. Follow-up care may be provided at Willows or it may be arranged for the referring practice to do this.

Our Cancer Care Specialists are experienced in the management of all forms of solid tumours and reconstructive surgery. Particular areas of interest include the management of mast cell tumours, soft tissue sarcomas, tumours inside the mouth (oral tumours), chest (thoracic) tumours, and tumours in the abdomen.
Fig 1: Soft Tissue Specialists performing key-hole surgery

Our Cancer Care Specialists can provide a range of chemotherapy (anti-cancer drug treatment) protocols for the management of cancer, tailored to each patient. Chemotherapy in humans often causes significant side effects. The drug combinations used in pets however are generally very well tolerated, offering a good quality of life whilst managing the underlying cancer. Our Medicine Specialists have expertise in managing a wide range of cancers including lymphoma, mast cell disease and bladder tumours, and in giving supplementary medical treatment for patients with osteosarcoma and haemangiosarcoma.
Fig 2: A patient undergoing chemotherapy

Our clinicians are involved in the use of some of the most up to date treatments including:
Tyrosine kinase inhibitors; for the treatment of various types of cancer including mast cell tumours
Metronomic (low-dose) chemotherapy; for various tumours such as nasal tumours and sarcomas
Therapeutic melanoma vaccine; for treatment of certain melanomas
Electrochemotherapy
Stelfonta
Intra-cavitary chemotherapy; an anti-cancer drug delivered into a cavity such as the chest or the abdomen to maximise the concentration of drug where it is needed, reducing side effects on the rest of the body where it is not required.
Fig 3: Willows' cutting edge Diagnostic Imaging equipment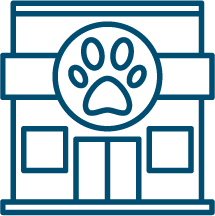 Facilities and Expertise at Willows
Diagnostic Imaging: Willows' cutting edge Diagnostic Imaging equipment combined with the Specialist expertise of the Clinicians and Radiographer are critical in making an accurate diagnosis and performing a thorough assessment of cancer patients. The information provided is invaluable in determining the outlook for each patient and the optimal means of managing the condition. All scans and imaging investigations performed are tailored to each individual patient.
Specialist-led Anaesthesia: Willows' dedicated team of Specialist Anaesthetists are involved in the assessment of patients prior to sedation or anaesthesia and tailor anaesthetic protocols for each patient. This is very important in minimising the risk of the procedure, particularly in patients that are already ill and who may be undergoing lengthy and major surgery. Our Anaesthetists are also involved in pain management. Their expert help aims to make all patients as comfortable as possible, be it at the time of surgery or when managing any pain that might result from the underlying cancerous condition. In addition, our Anaesthesia team work closely with our multi-disciplinary Specialists in providing critical care to seriously ill patients in our Intensive Care Unit.
Nutritional Support: Willows is one of a handful of Specialist centres in Europe to have a board-certified Specialist in Clinical Nutrition who can provide advice on nutritional support of cancer patients. This may involve changes to diet (including tube feeding for patients that cannot eat), whilst in some poorly patients it may involve giving nutritional support intravenously.
Multi-disciplinary Specialists: Specialists from across our Ophthalmology, Orthopaedic and Neurology teams will also see patients with cancers in, for example, the eye, eye socket, bones, joints, spine and brain. Wherever required, they will seek the assistance of members of the Oncology teams to assist in the diagnosis and management of these patients, providing a true 360 degree approach to care of all patients.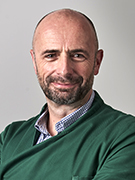 Dr Stephen Baines
MA VetMB PhD CertVR CertSAS DipECVS DipClinOnc MRCVS
Head of Oncology
RCVS Specialist in Small Animal Surgery
European Specialist in Small Animal Surgery
RCVS Specialist in Veterinary Oncology
Stephen qualified from Cambridge University. He held an internship position at North Carolina State University and then spent a year in general practice before taking up a Residency in Small Animal Surgery at the University of Liverpool, where he gained the RCVS Certificates in Veterinary Radiology and Small Animal Surgery. This was followed by a PhD in Canine Tumour Biology at the University of Cambridge followed by a period as Lecturer in Small Animal Soft Tissue Surgery. Stephen then moved to the Royal Veterinary College, as Lecturer and then Senior Lecturer in Small Animal Surgery and Head of Surgery. He also completed a Master of Science degree in Comparative Clinical Oncology at the University of Birmingham.
Stephen is currently Head of Oncology at Willows. He is a Diplomate of the European College of Veterinary Surgeons and is an RCVS Specialist in both Small Animal Surgery and Veterinary Oncology. He is the only active Specialist Surgeon in the country to hold Specialist Status in these two disciplines. Stephen represents the referral clinicians in the Linnaeus group on the Clinical Board.
Stephen is a committee member of the European College of Veterinary Surgeons, the Veterinary Society for Surgical Oncology, and the Association of Veterinary Soft Tissue Surgeons, and has also been Chairman of Examiners for the RCVS Certificate in Small Animal Surgery and a member of the BSAVA Scientific Committee. Stephen is also a member of the editorial board of The Veterinary Record and is Editor in Chief of In Practice. Stephen is a non-Executive Director of the British Veterinary Association
Stephen has published over 85 papers in the peer-reviewed literature and has given over 150 presentations at regional, national and international meetings. He has written over 30 continuing education articles and a dozen book chapters. He is the editor of the BSAVA Manual of Surgical Principles. Stephen is a regular lecturer at national and international meetings. He has received clinical research prizes from the European College of Veterinary Surgeons, British Small Animal Veterinary Association and the Royal Veterinary College.
Stephen's clinical interests include all aspects of clinical oncology, reconstructive surgery, and minimally invasive surgery, particularly thoracoscopy. His clinical research interests involve tumour cell biology, biomarkers for cancer diagnosis and therapy and novel therapeutic agents for treating cancer in small animals, and this research has been supported by BSAVA Petsavers, the PetPlan Charitable Trust and RCVS Trust.
Stephen and his family own five Domestic shorthair cats and a Springer spaniel. When not at work, Stephen is a keen triathlete, and has participated in events from sprint distance to full ironman distance. He has also represented Team GB at the International Triathlon Union World Championships in Aquathlon and Long Distance Triathlon.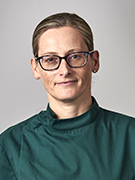 Chiara Penzo
DVM PhD Dip.ECVIM-CA (Oncology) MRCVS
RCVS Specialist in Veterinary Oncology
EBVS® European Veterinary Specialist in Small Animal Oncology
In 2009 Chiara was the first in Europe to be awarded by examination the title of European Veterinary Specialist in Oncology, DipECVIM-CA (Oncology). Chiara graduated with honours in 2003 and achieved a PhD in 2006 from University of Padua (Italy). She went on to complete a one year Small Animal Internship at the University of Glasgow and a three year residency in Internal Medicine and Oncology at The University of Edinburgh.
Following her Specialist training, Chiara developed and led a busy small animal oncology service in a private referral hospital in Glasgow. From 2009 to 2015 she also offered online multilingual Specialist consultations in small animal internal medicine and oncology for UK and Europe.
Alongside her clinical work, Chiara is an Honorary Lecturer at The University of Liverpool and a multilingual specialist consultant, writer and lecturer at events in the UK and Europe. Her focus is on postgraduate training in small animal oncology and internal medicine, and online education of pet owners and animal carers. Chiara was a member of the general and oncology examination committees of the European College of Veterinary Internal Medicine (ECVIM) from 2011 to 2018.
Chiara is one of the few certified veterinary surgeons in the country experienced in the use of electrochemotherapy and she is specifically interested in the treatment of unresectable tumours and the development of immunotherapy protocols.
Chiara's aims are "To provide Vets and owners on a daily basis with the most up-to-date information on cancer diagnosis and treatment options, so pets can spend more time with their families whilst protecting their quality of life and preventing suffering."
Chiara invites Vets and pet owners to follow her on her Facebook Page Chiara Penzo Vet Oncology and on the Facebook Group Cancer Pet Forum that she administers, where owners of pets with cancer can find emotional support whilst sharing their stories.
Chiara lives in the East Midlands with her husband, also a Vet, her two young boys and her little dog Tosca. Chiara is also a certified seasonal yoga teacher. In her free time, Chiara enjoys swimming, running and cycling.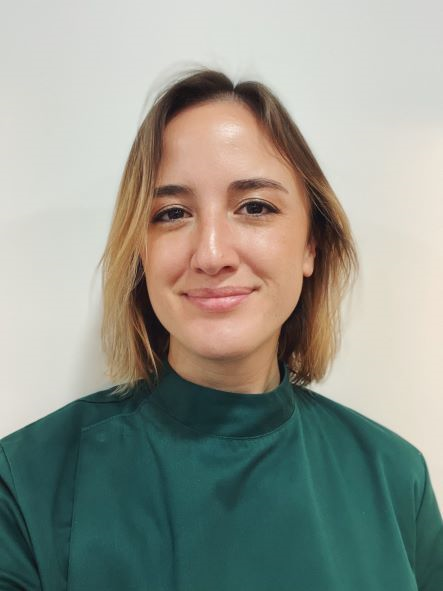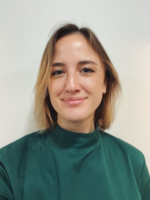 Christine Sesanto
Clinician in Veterinary Oncology
Christine graduated with honours from Cal Poly Pomona (USA) in 2012 with a bachelor's degree in Animal Science. She then completed her veterinary degree with honours at Edinburgh University in 2017. From there she undertook a rotating small animal internship at VCA West Hollywood where she gained experience with advanced oncologic treatments including hematopoietic stem cell transplants for lymphoma patients. She then returned to the University of Edinburgh for a combined four year residency in Small Animal Oncology and a Master's degree in Veterinary Medicine. Christine joined Willows' Oncology team in August 2022.
Her goals as an Oncologist are to improve her patient's quality of life with treatment plans tailored to each patient and family. She is not above bribing pets and always has some biscuits or dreamies tucked away! She has a special interest in comparative oncology and palliative care.
A California native, Christine loves sunshine, travelling, linocutting, and spending time with her fox red Labrador, two cats, and five ducks.
Claire graduated with honours from the Royal Veterinary College in 2007. She then spent eight hugely varied and rewarding years in small animal practice in Lincolnshire. During this time Claire enjoyed seeing a whole range of patients and conditions. She gained insight into the deep bond between owners and their companions, in particular how best to manage end-of-life care and promote good quality of life for her patients. Inspiration from her patients and further study led Claire's interests in oncology and comparative medicine to grow.
In 2016 she began an internship at Edinburgh University in small animal oncology. Following successful completion of her internship, she went on to complete a three year residency in small animal oncology. During this time, she was a key member of a very busy world-renowned oncology department treating patients in all fields of oncology with an emphasis on medical and radiation oncology patients.
Claire has two dogs and two cats at home, which keep her busy and give her a huge amount of joy! She loves being in the outdoors, running with her dogs and rock climbing. She also has a keen interest in architecture and interior design, having renovated several period properties in her time!
To assist owners in understanding more about Cancer Care we have put together a range of information sheets to talk you through the some of the more common conditions seen and treated by our Specialists.