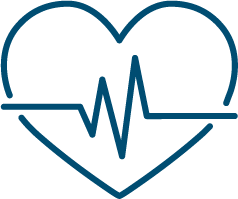 Clinical Nutrition: Complex is our Everyday
Willows is one of a handful of Specialist centres in Europe to have a board-certified Specialist in Clinical Nutrition, supported by a truly multidisciplinary team providing the very best expertise in diagnosing and treating patients with nutritional disorders.
Through face to face consultations, our extended one-hour appointments ensure that the most accurate diagnosis can be made. All patients receive a fully comprehensive examination, including diagnostic tests and a physical examination, enabling the best possible nutritional plan to be developed for each and every patient with complex medical disorders.
What can I Expect if my Pet is Referred to a Nutrition Specialist?
Each patient seen by the Specialist-led Clinical Nutrition service will have a detailed consultation including a review of the previous history (including previous diets), evaluation of diagnostic tests performed and a physical examination. If further diagnostic tests are then needed, these can be performed at Willows. Following this, a bespoke nutritional plan will be developed for each patient and fully discussed.

What are the Most Common Nutritional Conditions?
The Clinical Nutrition service commonly sees dogs and cats with complex and/or multiple medical disorders who may require the development of home-cooked diet formulations. Home-cooked diets are commonly used when there is no commercial diet that meets the nutritional needs for a patient, or when commercial diets are not being eaten. For patients that are not eating anything, placement of a feeding tube or parenteral (intravenous) nutrition can be performed.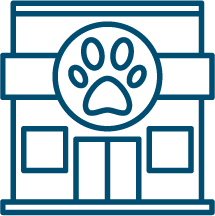 What Facilities are Available at Willows?
Willows has a large team of Specialists in across many disciplines including; Internal Medicine, Diagnostic Imaging, Anaesthesia, Emergency and Critical Care and Soft Tissue Surgery and Orthopaedics. This enables a holistic approach to dogs and cats with nutritional disorders who may also require other tests or procedures.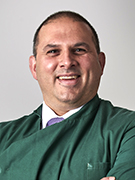 Isuru Gajanayake
BVSc CertSAM DipACVIM DipECVIM-CA DipACVN MRCVS
Head of Clinical Nutrition
RCVS Specialist in Small Animal Medicine (Internal Medicine)
American and European Specialist in Small Animal Internal Medicine
American Specialist in Small Animal Nutrition
Isuru graduated from the University of Sydney in 1998. After spending two years in mixed practice in rural Australia, he moved to the United Kingdom to work as a small animal vet locum and also travelled around Europe. He then joined Willows' general practice clinic in 2002. During the following three years in this post, Isuru developed an interest in medicine and successfully completed the RCVS Certificate in Small Animal Medicine. In 2005, he moved to the Royal Veterinary College to undertake a one-year rotating Internship, followed by a combined Residency in small animal internal medicine and clinical nutrition. Isuru was the first resident to undertake a clinical nutrition training programme in the UK. Following the end of his residency, Isuru successfully achieved specialist status from the American College of Veterinary Internal Medicine in 2010. He became a diplomate of the American College of Veterinary Nutrition in 2016.
Isuru has a keen interest in all aspects of internal medicine but particularly enjoys dealing with immune-mediated and gastroenterology cases. He also enjoys the challenges involved in the nutrition of hospitalised patients, using both enteral and parenteral feeding techniques. In addition to his clinical duties, Isuru also enjoys teaching undergraduates, veterinary surgeons and nurses.
Isuru aims to provide the highest level of care for his patients, their owners and referring veterinary surgeons, and he thoroughly enjoys being part of the team at Willows who have the same commitment to the pets under their care.
To talk you through some of the main areas associated with clinical nutrition at Willows, we have put together a range of information sheets.