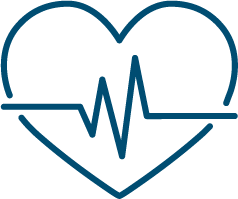 Clinical Extra Mural Studies (CEMS)
Willows provides an exciting Clinical EMS opportunity for final year students attending UK and Ireland Veterinary schools
Two week placements with our referral Veterinary Surgeons
An opportunity to experience the caseload typical of a large, multi-disciplinary small animal Specialist referral hospital
Follow a new case each and every day
Experience; Cardiology, Dermatology, Internal Medicine, Neurology, Oncology,Ophthalmology, Orthopaedics, Soft Tissue Surgery, Anaesthesia, Critical Care and Diagnostic Imaging practised to the highest standards in one of the UK's top Specialist referral centres
See the benefits of a multi-team approach to case investigation, treatment and management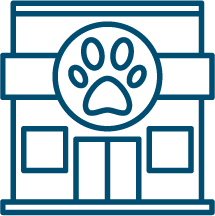 EMS – A Vet Students Perspective
Willows offers Clinical Extra Mural Studies (CEMS) placements to final year veterinary students that allow you to gain a fantastic insight into referral-level veterinary practice and to work alongside world-leading Specialist Veterinary Surgeons.
At Willows, the placement works by following individual patients, rather than an individual Vet which allows the student to see one case passing through all the different specialist areas from start to finish. For example by starting the day in consultations with a neurology clinician, you may then follow the patient through the imaging department, before going on to anaesthesia and surgery. This is great, as it allows a much deeper level of understanding and learning about the case. However, the placement is still organised to make sure you have the opportunity to gain experience within all the specialties.
From a Vet student's point of view, the cases seen at a referral hospital are often very exciting, mainly due to their complexity and uniqueness, so this means there is lots of extra reading to do (Willows provide students with a desk in order to study if needed).
From the outset of the placement I was amazed at how friendly and willing every single staff member was to involve me in what was going on both practically, and also academically by engaging me in case discussions – the practice is constantly busy, so for everyone to spare the time to do this was incredible. It was also great to work alongside vets undertaking Internships and Residencies in order to specialise, and to get a real-life perspective on what these extra studies are like, especially if you are thinking of specialising in the future. Despite being busy they were again very happy to teach and answer my multitude of questions.
Overall the CEMS opportunity for Veterinary students at Willows is second-to-none, and I would thoroughly recommend it to any student wanting an intense yet highly rewarding experience at a referral hospital. The level of patient care is the highest I have ever seen, and any animal that comes through Willows is incredibly lucky to be in the hands of such a caring, dedicated, and skilled team.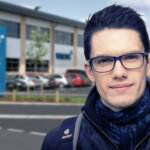 Andy Yale
Final year vet student
University of Nottingham

Contact our EMS Supervising Team at ems@willows.uk.net outlining your preferred dates for the placement
Confirm that you will be a final year student at a UK University
Provide your CV with an outline of the reasons why you would to spend time with us and an overview of your relevant clinical experiences so far (e.g. which clinical rotations so far completed, how many weeks of EMS completed and in which species)
Provide a recent passport-style photograph
Please use your university email account for all correspondence.