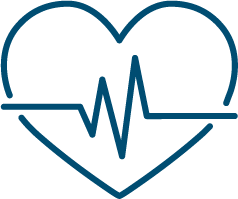 At Willows we pride ourselves on providing the best possible care and service for our patients, owners and referring Vets alike. It wouldn't be possible to maintain our excellent standards without an outstanding team of individuals who are committed to excellence.
Be it manning our busy reception desk, helping you with insurance claims or overseeing the smooth running of the Hospital our friendly, dedicated and caring team constantly strive deliver gold standard experience, looking after pets as if they were their own.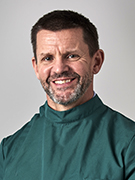 Toby Gemmill
BVSc MVM DSAS(Orth) DipECVS FRCVS
Managing Director
RCVS Specialist in Small Animal Surgery (Orthopaedics)
European Specialist in Small Animal Surgery
Toby graduated from the University of Bristol and following a number of years in mixed and small animal practice, he undertook a Residency in Small Animal Surgery at the University of Glasgow. Toby holds the RCVS Diploma in Small Animal Surgery (Orthopaedics) and the ECVS Diploma in Small Animal Surgery, and was also awarded an MVM for research into canine elbow dysplasia.
Toby was a member of the RCVS Small Animal Surgery Board for several years and has been an RCVS examiner in Small Animal Surgery at both Certificate and Diploma levels. Toby has authored or co-authored numerous scientific papers and conference abstracts, presented internationally on a wide variety of topics relating to small animal orthopaedics and spinal surgery, and has regularly contributed to local CPD meetings. He is the co-editor of the 2nd edition of the BSAVA Manual of Canine and Feline Fracture Repair and Management. Toby has been involved with AOVET for several years, a global not-for-profit organisation dedicated to improving outcomes for orthopaedic patients, and has sat on the AOVET European board, the Education commission, the International board and the AO Board of Trustees. Having worked at Willows Referral Service since 2005 he became Clinical Director in 2016, and was appointed as Managing Director of Willows and Kentdale Referrals in 2020.
"Having worked at Willows for many years and been with Linnaeus since the company was founded, I am looking forward to helping lead both Kentdale and Willows forward, maintaining our commitment to providing the best possible levels of care to our patients, pet owners, and referring vets."
Outside of work, Toby enjoys CrossFit, mountain sports, and spending time with his family. He has a boisterous Labrador retriever who approaches life with excessive enthusiasm to compensate for any deficiencies in her training.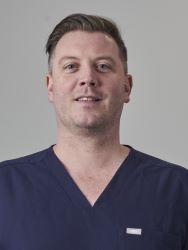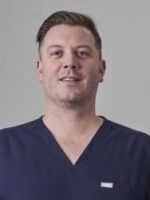 Tom Reilly
DipAVN (SA), DipHE, CertVNECC, RVN
After leaving school, Tom started working at his local RSPCA branch, spending four years helping rehabilitate cruelty cases until they were fit to be rehomed. On leaving the RSPCA Tom had his first insight into the veterinary world as an animal care assistant at the PDSA. Having enjoyed working within the veterinary industry Tom joined a local mixed practice as a student veterinary nurse where he qualified in 2010.
Tom joined Willows in 2011 as an RVN and was promoted to Head of Clinical Support Services in 2019. Tom joined the Linnaeus central support team in 2021 as the company's National Field Nursing Manager before returning to Willows in 2022 as Hospital Director.
Tom hasn't been afraid to take his work home with him over the years and has four rescue dogs as well as a cat and rabbit.
Tom has also spent time volunteering with several animal related associations including being the first veterinary nurse to Chair the British Small Animal Veterinary Associations Congress, as a council member and advisory board member of the British Veterinary Nursing Association and as a trustee of the RSPCA.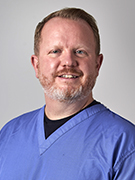 Chris Shales
MA VetMB CertSAS DipECVS FRCVS
Clinical Director
European Specialist in Small Animal Surgery
RCVS Recognised Specialist in Small Animal Surgery
Chris graduated from Cambridge Veterinary School in 2000 having gained a degree in Zoology in addition to qualifying as a Veterinary Surgeon. Chris then spent two hugely enjoyable years working in general practice in Suffolk before returning to Cambridge as a Resident in Small Animal Surgery.
Following completion of his residency in 2005, Chris worked as a Clinical Surgeon in the Soft Tissue Department of Cambridge University before moving to take up a post as Clinical Fellow in the Small Animal Surgery Department at Bristol University. He has been at Willows since 2009 and as such has been at the core of the team's commitment to the pursuit of clinical excellence via a multi-disciplinary approach to Soft Tissue Surgery.
During his time at Willows Chris has been the Director of the Surgical Residency Training Programme and the Head of the Soft Tissue Surgery service. More recently Chris has become the Clinical Director at Willows and looks forward to sharing his passion for our core values though this role.
Chris is a Diplomate of the European College of Veterinary Surgeons and an RCVS Specialist in Small Animal Surgery. Chris has served as a member of the written examination sub-committee for the European College, the scientific programme committee for the BSAVA Congress. as an examiner for the RCVS Certificate in Small Animal Surgery and has been a committee member of the Association of Veterinary Soft Tissue Surgeons. Chris is currently on the programme committee for the annual scientific meeting of the European College of Veterinary Surgeons (ECVS).
Chris has published numerous scientific peer reviewed papers, written several textbook chapters and is an experienced lecturer to Vets at both local, national and international level.
Chris is particularly interested in upper airway surgery, brachycephalic obstructive airway syndrome (BOAS), portosystemic shunts, and surgical oncology. He is also a member of the interventional radiography group at Willows.
Chris is a keen rugby fan, landscape gardener, walker and mountain biker. Recent restrictions on his free time have led him to dust off his running shoes and explore the world of HIIT workouts – with mixed success! Chris and his family share their house with Hattie, a fantastic Labrador who was successfully treated at Willows for a liver shunt!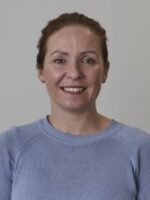 Faye Clarke
Head of Out of Hours and Emergency Service
Faye graduated from the University of Bristol in 2010 as a Registered Veterinary Nurse with Business Management degree. After graduating she worked for a year in first opinion practice, then joined Willows in 2011 as an RVN and went on to be promoted to Treatment Room Nurse in 2012.
Faye left willows to run a 24 hour hospital in the Midlands for four years as Hospital Coordinator before embarking on a more operational, multi site role as Business Support Manager with a large Veterinary company. Enjoying the business development side of these roles, Faye then took a secondment to be Practice Director for a small animal practice in Oxfordshire, before returning to Willows in 2023 as new Head of OOH and Emergency Service.
In addition to the fast pace of life of emergency work Faye also has three horses between her and her young daughter, as well as three cats and a dog to contend with, which keeps her and her husband busy!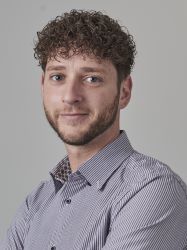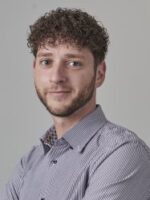 Nic studied Genetics and Molecular Biology at university and after graduating in 2010 decided to take some time out to decide if a career in genetics was right for him. He then went on to work as a Pet Health Advisor at a local small animal practice and immediately knew that working within the veterinary industry was the right place for him. Since then Nic has gone on to qualify as a Registered Veterinary Nurse and in 2017 made the move into industry where he worked as a territory manager for a global veterinary pharmaceutical company.
Nic understands the importance of building lasting relationships with practices and brings with him the dedication and experience necessary to develop and strengthen the relationships Willows has with both referring veterinary practices and pet owners.
Outside of work, Nic has a very noisy six-year-old Siamese called Eli who he hand-reared after he was abandoned at his old practice and the pair have been inseparable ever since.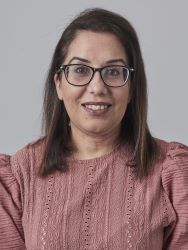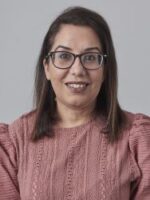 Tinderjit Khatkar
Senior HR Business Partner
Tinderjit joined Willows in February 2018 as an HR Business Partner, having previously worked in various HR roles mainly in education.
Working at Willows has been a great opportunity to learn about the veterinary sector and Tinderjit has been truly blown away by the dedication and commitment of team members and the amazing service they provide to clients and patients.
With 198 staff, there is always something to do and no two days are the same! This adds to the variety and excitement of working at Willows. Her passion is to make a difference to team members and to ensure that all team members have the best employee experience possible.
Away from Willows, Tinderjit enjoys gardening, going for long walks and going on holiday and has been fortunate to have been on some great adventures. Tinderjit promised her family that they could have a dog when she started at Willows and she hopes to fulfil this wish very soon.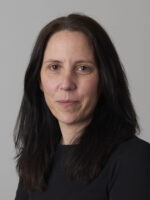 Vicky Maund
BSc (Hons) CVN, DipAVN (SA), Dip HE CVN, VTS (SAIM), CertVNECC, RVN.
Vicky has always had a passion for caring for animals from a young age, with her veterinary career starting at the age of thirteen in a practice working with both farm animals and domestic pets.
Vicky qualified as a veterinary nurse in 1996 from Rodbaston College. She continued her veterinary work at the PDSA before moving to a mixed practice as Head Nurse and Clinical Coach, allowing Vicky to help train and mentor students and nurses alike before taking some time out to raise her two fantastic children. Vicky missed the buzz of the veterinary practice and returned full circle to her original training practice. With her passion reignited, Vicky undertook the Diploma in Clinical Veterinary Nursing and an Advanced Diploma in Veterinary Nursing at Myerscough College.
Joining Willows in 2011, Vicky worked as a lead medicine nurse and quickly developed a strong interest in blood transfusions and endocrine disorders; this inspired Vicky to undertake a BSc (Hons) Clinical Veterinary Nursing achieving a first-class degree. However, Vicky's thirst for knowledge did not stop there. In 2015, she undertook a specialised qualification from the Academy of Internal Medicine for Veterinary Technicians (AIMVT) in Internal medicine. She gained her Veterinary Nursing Certificate in Emergency Critical Care in 2017 and, more recently, a post-graduate Certificate in Veterinary Education.
Vicky has lectured on the nursing circuit, including having the honour to speak at the BSAVA congress, and finds teaching and sharing her knowledge a privilege. At home, Vicky has two dogs Opie and Florence, who very much keep her on her toes. ​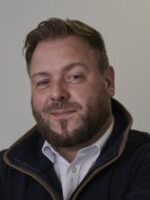 David has worked at Willows Veterinary Centre and Referral Service since 2002, initially joining us as an animal care assistant obtaining valuable experience working alongside general practice clinicians and specialist vets in a progressive small animal practice. Going from strength to strength, his level of commitment to the practice, his colleagues and, most importantly, the patients in his care, David was promoted to Animal Care Manager in 2007.
As the practice has grown and the facilities within have developed, David realised his skills and knowledge would be well suited to a facilities role and he became Facilities Manager in December 2016. David is IWFM and IOSH qualified and is working towards his Nebosh qualification.
David has a busy home life shared with his wife and young son, two dogs, two rabbits, two birds, a cat and finally a horse! When he does have a rare moment to spare, he will sneak in a game of football or rugby!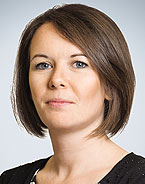 Sam joined Willows from the world of Private Healthcare having worked for a number of the UKs largest private Healthcare providers for over ten years in the London, the South East and most recently the Midlands.
It had always been Sam's childhood dream to become a Vet, having grown up watching every episode of 'Animal Hospital', she even spent a short stint experiencing life within a veterinary practice as part of high school work experience. However, the creative aspect of marketing called leading Sam on to roles within Private Healthcare and most recently Veterinary Medicine across which there are increasing similarities.
Having previously been the proud owner of a rather hairy Bearded Collie named Chloe, Sam would love to get another dog in the near future. For the meantime she fulfils her longing for puppy cuddles by offering up her pup sitting skills to help her Dad who breeds working Labradors.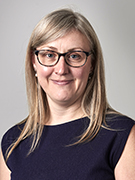 Cathy Bowen
Business Relationship Manager
Cathy qualified as a Registered Veterinary Nurse in 2000 and went on to spend 11 years as a RVN in small animal first opinion practice. During her Nursing career Cathy primarily focused on nurse-led consults running successful nurse clinics.
In 2010, Cathy made the move into industry. Over the next 10 years she took on roles within pet nutrition and small animal diagnostics providing her with the opportunity develop skills in business development as well learning and development.
In 2018, Cathy made the decision to go back to her first love and looked to return to Veterinary Practices in roles that enabled her to directly support Veterinary teams.
Cathy joined Willows as Business Relationship Manager in January 2021. As an advocate for our general practice veterinary colleagues Cathy works to support our referring practices ensuring the highest possible levels of shared patient care and treatment.
Outside of work Cathy enjoys running and generally spending time outdoors. Cathy has no furry pets at the moment, however, does have a large natural pond filled with a number of ornamental fish!