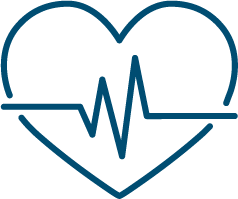 Anaesthesia: Complex is our Everyday
Supported by one of the best Veterinary Intensive Care Units in Europe our Specialist Anaesthesia team safely and expertly provide pain management for 4000 patients per year.
Willows' team of Specialist Anaesthetists are committed to providing the highest levels of patient safety and comfort. Bespoke pre-medication and anaesthesia plans ensure a fully individualised approach to pain management.
All procedures performed at Willows have individual anaesthetic considerations.
Supported by a dedicated Anaesthesia nursing team providing round the clock care and support, our Specialist Anaesthetists work together with our team of Specialists across 13 disciplines to ensure the safest possible care for each and every patient.

What can I Expect if my Pet is Required to Undergo Anaesthesia?
Every patient admitted to Willows undergoes a detailed clinical examination by a Specialist Anaesthetist in consultation with the Specialist Vet in charge of the case. The anaesthetic plan is tailored to suit each individual animal and involves provision of multimodal analgesia and advanced techniques including ultrasound guided loco-regional anaesthesia and direct arterial blood pressure monitoring.
All patients are monitored constantly throughout anaesthesia and into recovery by a dedicated member of the anaesthesia team under supervision by a Specialist Anaesthetist. Vital parameters are routinely monitored and include heart rate, respiratory rate, saturation of haemoglobin with oxygen, blood pressure and body temperature.

What are the Most Common Anaesthetic Considerations?
All procedures performed at Willows have individual anaesthetic considerations. There is no one size fits all anaesthetic procedure, and so our protocols are amended based on patient breed, size, and conformation. At Willows our critical-care and anaesthesia facilities enable our team to optimise the management of challenging cases.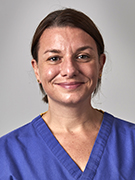 Alessandra Mathis
DVM CertVA DipECVAA MRCVS
Head of Anaesthesia
RCVS Specialist in Veterinary Anaesthesia
European Specialist in Veterinary Anaesthesia and Analgesia
Alessandra graduated from the University of Perugia (Italy) in 2003, after which she worked in general veterinary practice in Italy for three years. Driven by her newly discovered passion for anaesthsia, Alessandra decided to undertake an Anaesthesia Internship at the Royal Veterinary College in London followed by a three year Residency in Anaesthesia and Analgesia at the Royal Veterinary College during which she gained her RCVS Certificate in Veterinary Anaesthesia. Alessandra then joined Willows in 2010 and became a Diplomate of the European College of Anaesthesia and Analgesia in 2012 and an RCVS Specialist in Anaesthesia in 2015.
Alessandra is particularly interested in the anaesthesia of the critically ill patient and of patients with cardiac disease. She enjoys working as part of the team of highly qualified and dedicated specialists at Willows, and helping to keep the veterinary and clinical support staff up to date with the latest anaesthetic and intensive care techniques.
Alessandra is the daughter of a dog breeder and a diplomat. She grew up mostly in Italy, but also lived in Australia and Switzerland and always with several dogs and cats. She particularly loves Dachshunds and has two wired haired ones – Sheldon and Hector which she loves walking on sunny days and spending time on the couch with them on less sunny ones. Although Alessandra misses the Italian sun and food, her family and Italian friends, she feels as though she has gained a second family at Willows!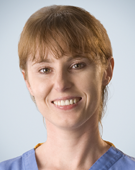 Anna Bryla
Veterinary Anaesthesia and Analgesia
MSc in the Clinical Management of Pain
After qualifying from the University of Warsaw in 2003, Anna worked for two and a half years as a veterinary adviser for Kolme, a large pharmaceutical company in Poland. This position enabled her to develop her knowledge in pharmacology and homotoxicology. During this time Anna attended a Management Educational Centre where she completed a one year course in law. In her spare time she worked as a volunteer at an Animal Rescue Centre.
Anna's vocation has always been to work with small animals and to this end she decided to seek a position in a practice where she could pursue her goals.  In 2007 she joined the team at Willows, where she developed her skills in anaesthesia, critical care and pain management. In 2014 Anna gained her MSc (Master of Science) in the Clinical Management of Pain at the University of Edinburgh. Anna's key area of interest is the provision of anaesthesia and analgesia for challenging surgical patients.
Outside the practice Anna is a theatre and opera lover. She attends ballet classes and can play both the piano and the guitar. Anna is the owner of two show dogs – an Akita and an Afghan Hound – and she is interested in becoming a dog show judge.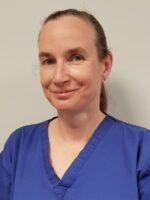 Kate graduated from the university of Bristol in 1995, after which she spent seven years working in a busy small animal veterinary hospital in Berkshire. Having developed an interest in anaesthesia, Kate undertook an ECVA residency in veterinary anaesthesia at University College Dublin where she attained the RCVS certificate in veterinary anaesthesia in 2004.
After taking a career break to raise two children whilst working as an anaesthesia locum, Kate has now joined Willows as a permanent member of the team. Kate has a particular interest in the anaesthesia of complex medical cases and how anaesthesia and veterinary medicine impacts the environment.
Outside of the practice, Kate enjoys spending time with her family, and growing fruit and vegetables.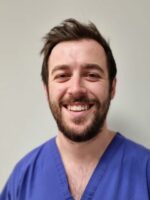 Dan Nicholls
BVMedSci BVM BVS MVetmed MRCVS
Dan graduated from the University of Nottingham in 2015 after which he worked as a General Practice Vet in a busy first opinion hospital in Shropshire. He then went on to undertake a rotating internship at the University of Cambridge followed by six months as a junior anaesthesia clinician before completing a residency in Anaesthesia and Analgesia at the Royal Veterinary College (RVC). During his residency at RVC Dan also completed a Masters in Veterinary Medicine in 2022.
Dan has a clinical interest in all aspects of anaesthesia and in particular pain management and anaesthesia of patients with cardiovascular disease.
Dan is Black Country born and bred, he supports Wolverhampton Wanderers, enjoys cricket and has a crazy, and cuddly working cocker spaniel called Freddie who unsurprisingly takes a lot of effort to tire out!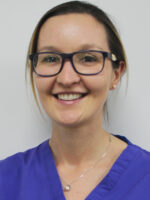 Torr Phillips
Resident in Veterinary Anaesthesia and Analgesia
Torr graduated from the Royal Veterinary College in 2012. Following a veterinary volunteer project in Malawi and time spent working in mixed practice in the UK, she joined Willows in 2015 as a rotating intern.
She then completed an anaesthesia internship at Willows in 2017 and is currently working towards a European diploma in Veterinary Anaesthesia and Analgesia.
Torr has a keen interest in anaesthesia for interventional cardiology. She enjoys working closely with the cardiology team at Willows and hopes to gain more experience in anaesthesia for equine interventional cardiology during her residency.
Anaesthesia and Analgesia
To assist owners in understanding more about Anaesthesia and Analgesia, we have put together a range of information sheets to talk you through the some of the main areas of pain management at Willows.