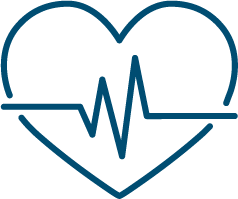 Our General Practice Team
At Willows our General Practice Vets offer consultations for all of your pets healthcare needs including vaccinations, annual health checks, neutering, dental healthcare and weight management.
Our team of three General Practice Vets have extensive experience in veterinary medicine with access to onsite state-of-the-art diagnostic imaging with our team of Specialist Vets in whispering distance should a more complex condition occur.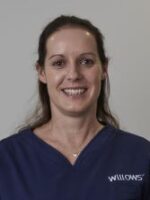 Sam Carrington-Brown
BVetMed CertAVP(ECC) MRCVS
Head of General Practice
General Practice Service Clinician
Sam graduated from the Royal Veterinary College London in 2007 and initially worked in a small animal and equine practice in the Midlands. After three years, and seeking a new challenge, Sam then went on to work for an out of hour's emergency clinic. Wanting to broaden her knowledge and experiences further Sam then joined Willows as an Intern bringing with it the opportunity to rotate through all the Specialist disciplines.
Developing a passion for Emergency and Critical Care, Sam completed her Internship here at Willows and went back to working at an emergency clinic for a further two years. Having enjoyed her time at Willows Sam returned to do a further Internship in Anaesthesia and Critical Care, since completing this Internship Sam has joined the General Practice team here at Willows. She always looks forward to seeing some familiar faces as well as meeting new patients during her time in the General Practice clinic.
Sam has recently completed a Certificate in Advanced Veterinary Practice in Emergency and Critical Care and has also undertaken additional training in Veterinary Acupuncture and regularly sees patients at Willows.
In her spare time Sam enjoys running, swimming, cycling and yoga to keep fit. She also enjoys skiing and surfing holidays.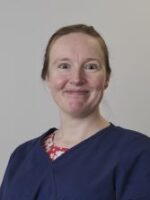 Rachel Boneham
General Practice Service Clinician
Rachel completed her Bachelors degree in Veterinary Medicine at the Royal Veterinary College in 2010. Since qualifying she has been enjoying the challenge and excitement of first opinion practice working in various clinics around the West Midlands and Warwickshire and is now studying towards a CertAVP in internal medicine.
Rachel has a particualr inerest in seeing rabbits and small furries enjoying the challenge and reward that goes with their treatment.
In her spare time Rachel loves to visit her families hyperactive Springer spaniel 'Bud' who is made out of love! When Bud isnt running circles around her, Rachel enjoys the eclectic challenge of trainning to be 'slightly better' at running, snowboarding and crochet!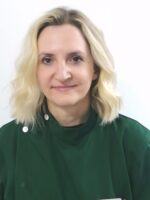 Noella Cooper
General Practice Service Clinician
Noella graduated from Bristol Vet School in 1999 before going on to work for many years in a busy small animal practice in Berkshire. Noella obtained the Certificate in Small Animal Medicine in 2009 and in 2011 she joined our General Practice team here at Willows.
After taking a career break to look after her young son, Noella is very happy to be returning to Willows. She particularly enjoys working alongside Willows' friendly, international team of Specialists, ensuring that the very best care for each and every patient.
Noella has managed to accumulate many animals over recent years. Including a naughty white Pug called Verity, two ginger cats called Max and Moritx and two giant rabbits named Walter and Camille. In her spare time, Noella enjoys agility training with Verity and rowing on the River Avon.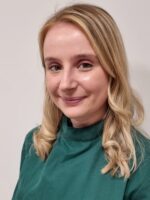 Jordana March
MRCVS BVMedSci(Hons) BVMBVS(Hons)
General Practice Service Clinician
Jordana graduated from University of Nottingham in 2017 and started out a small animal practice in Devon. After a year, Jordana moved back to the Midlands where she worked in a busy small animal practice for five years, and enjoyed the additional challenges of mentoring new graduates and forming part of the management team.
Jordana is currently working towards a Certificate and Masters Degree in Advanced Clinical Practice, broadening her skills in medicine, surgery, emergency and critical care, and dermatology. Clinically, Jordana enjoys working up complex medical cases and incorporating imaging into these workups.
In her spare time, Jordana enjoys weight training, dancing and yoga to keep fit. She also enjoys cooking and reading.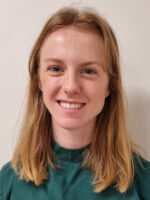 Isobelle Bolton
General Practice Service Clinician
sobelle qualified from Queens' College at the University of Cambridge in 2019. Since then she has spent 2 years treating all kinds of creatures in mixed practice in Cumbria, before going on to spend a year backpacking and working as a locum vet, joining Willows in November 2022. Isobelle feels very fortunate to be working with the fantastic team here at Willows, all of whom have been so welcoming.
In her spare time Isobelle loves walking, camping and swimming with her gorgeous spaniel, Sacha. She also enjoys reading, practising her French, cooking and painting furniture.