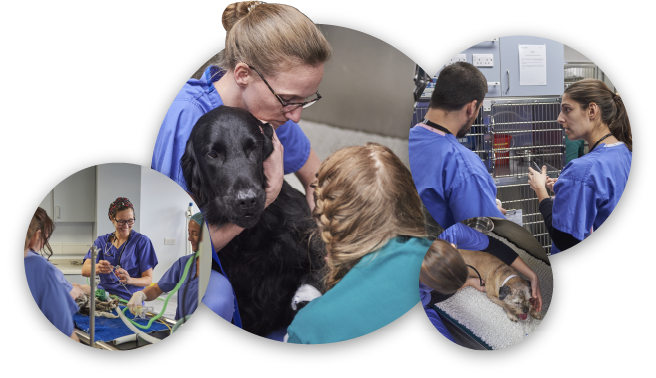 2024 Applications Open July 24th 2023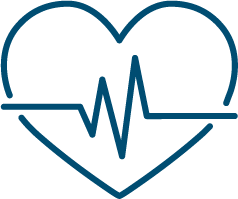 Would you like to work alongside internationally renowned Veterinary Specialists?
Willows is proud to be one of the world's leading multi-disciplinary small animal referral centres. Our state-of-the-art hospital is led by world-renowned Specialists who are working at the leading edge of veterinary medicine and surgery.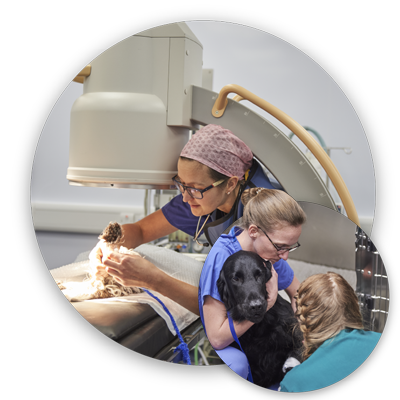 A one-year Internship at Willows provides an amazing opportunity for learning and personal development and can act as a stepping stone toward small animal residencies and other postgraduate programs both in the UK and overseas.
Willows has a team of ten rotating Interns, with intakes to the programme in January and July each year. The programme lasts 13 months, the first of which consists of four weeks' extensive induction prior to commencement of the Internship proper.
Interns rotate through a full range of disciplines including: Internal Medicine, Oncology, Orthopaedics, Soft Tissue Surgery, Cardiology, Dermatology, Ophthalmology, Neurology, Emergency and Critical Care, Diagnostic Imaging and Anaesthesia. There is daily case-related tuition from Specialists and Residents, in addition to a structured CPD programme. Interns have the opportunity to be involved in a research project leading to publication of a paper in a peer-reviewed journal.
Training under Specialist supervision will be provided covering a wide range of clinical procedures. Interns will also gain experience of the management of a range of medical and surgical cases. Interns will have the opportunity to be involved in all aspects of anaesthesia, analgesia, and intensive care.
Involvement in Willows Emergency Service is a key part of the program. Working alongside fellow Interns, dedicated OOH vets and a large team of RVNs, each Intern will have direct case responsibility for primary care cases admitted out-of-hours. There is 24-hour back-up support from Specialists and Residents across all referral disciplines.
Our Interns have the benefit of five weeks' holiday, time off in lieu for any Public Holidays worked, generous CPD funding, paid membership of RCVS and one other professional organisation, and a company pension scheme.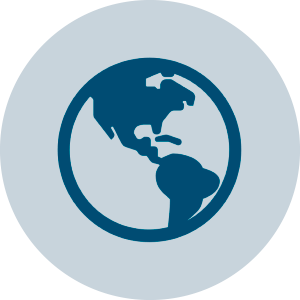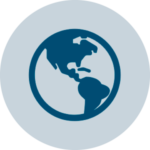 World leading multi-disciplinary referral centre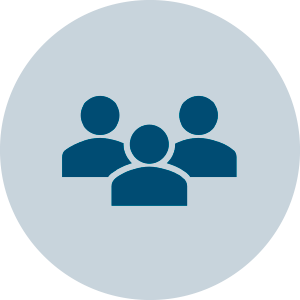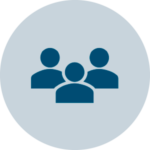 34 specialists across a large range of disciplines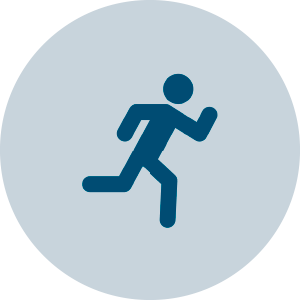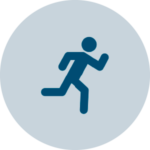 Established internship program running for over 12 years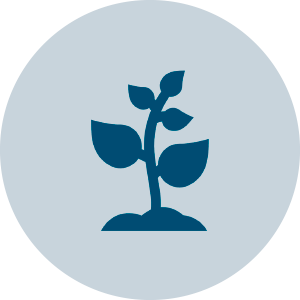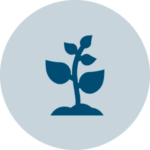 Opportunities to progress to Willows residencies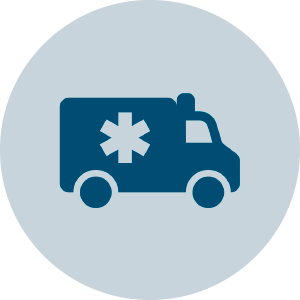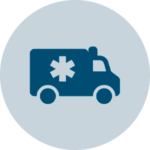 Primary responsibility for emergency cases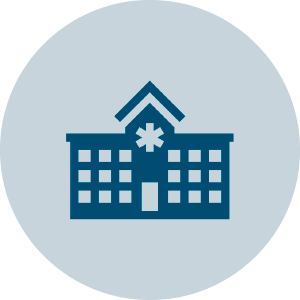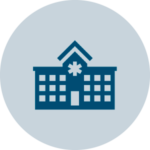 State-of-the-art
facilities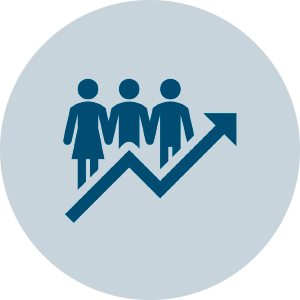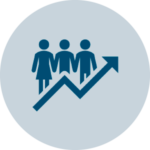 Unbeatable opportunities for personal development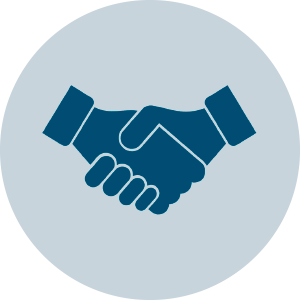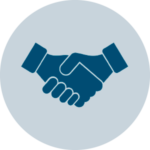 Award winning mentorship and wellbeing program
Work alongside Specialists and Residents within Willows Veterinary Centre and Referral Service
Have primary case responsibility through Willows Emergency Service, working alongside dedicated Out of Hours Vets
Care for critical patients in our ICU, supervised by our Specialist ECC service
Applying for an Internship
Candidates must have been qualified for at least one year by the time the Internship commences, and ideally have spent some of this time in primary care practice in the UK. Strong communication skills and an excellent command of written and spoken English are essential.
A positive, friendly attitude and excellent interpersonal skills are of paramount importance, along with a commitment to practising the highest standards of veterinary medicine and patient care.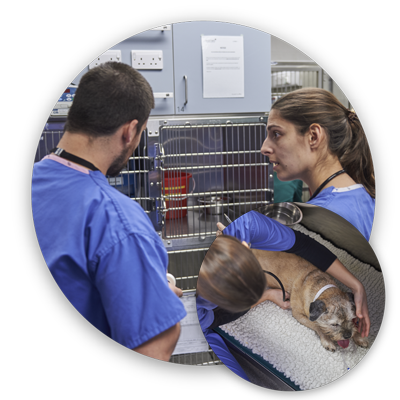 All interns are mentored by a senior member of the clinical team within the practice who has received mentor training. Rotating interns have monthly meetings with their mentor based around the internship workbook that guides them in the creation of a personal development plan and reflection on their progress throughout the programme.
Interns are further supported by the Internship Director, the Linnaeus Internship and Residency Manager and our Central Support Team who check in with the intern teams regularly during the programme and are available for advice and support.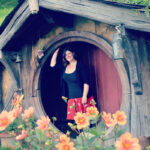 Jo McKendry
"A brilliant opportunity to work alongside a very large, friendly team of Specialists with a varied out of hours and referral caseload."
April Cheung
"Willows is my first internship, and everyone has made me feel so welcome here! I look forward to working with the different disciplines and further my career in this dynamic hospital."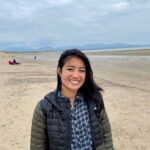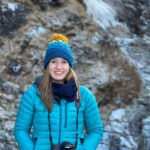 Emma Wright
"I have experienced so much in such a short time, and the team have been so friendly and welcoming. I'm very excited for the year ahead."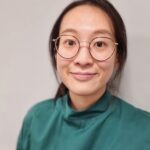 Jinjing He
Veterinary Surgeon – Intern
Jinjing graduated from the University of Glasgow in 2020 with a Bachelor of Veterinary Medicine and Surgery (BVMS). She then went on to work in a referral hospital in the Northeast before joining Willows in 2022.
Jinjing enjoys all aspects of Veterinary medicine with a particular interest in Diagnostic Imaging. She is enrolled with the University of Liverpool for a Certificate in Advanced Veterinary Practice in Small Animal Diagnostic Imaging.
Jinjing has two rescue cats, Luna and Billie and in her spare time, she enjoys reading, watching movies, and exploring nature.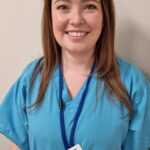 Annie Mulligan
Veterinary Surgeon – Intern
Annie graduated from the University of Nottingham in 2020 with two degrees; BVMedSci (hons) and BVM BVS (hons). Since graduating and before joining Willows, she has worked in a busy first opinion hospital in Solihull, where she gained a vast amount of experience and practical skills.
Annie hopes that during her time at Willows, she will continue to develop as a well-rounded clinician and be exposed to a variety of disciplines whilst furthering her interests in Anaesthesia and Cardiology.
In her spare time, Annie enjoys spending time with her three cats and a cheeky Bernese Mountain Dog, Murphy, as well as baking and socialising with her family and friends.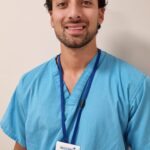 Kayal Patel
Veterinary Surgeon – Intern
Kayal graduated from the University of Nottingham in July 2020 and began working in a first opinion practice in north west Manchester before joining the team at Willows in January 2023. During his time at university and in practice, he has developed a keen interest in ophthalmology and is looking forward to furthering his skillset in this area whilst at Willows.
Kayal has a goldendoodle named Elton and in his spare time, he enjoys exercising and is a keen golfer. Kayal also enjoys both playing and following football.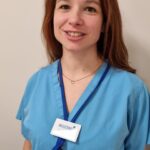 Elena Vargas
Veterinary Surgeon – Intern
Elena Graduated from the University of Zaragoza, Spain in 2015. Having completed a small animal rotating internship at Universidad Católica de Valencia, Spain and a post degree in Small animal Diagnostic Imaging (NeoAnimalia), Elena has worked as a veterinary surgeon at a number of Primary Care hospitals in both Spain and the UK.
Elena has a particular interest in Diagnostic Imaging and is keen to undertake further training in the future to become a Specialist in this area.
Elena has an adopted cat called Harry and in her spare time she enjoys outdoor activities, such as hiking and cycling. She is also a fan of Rugby and enjoys the Six Nations.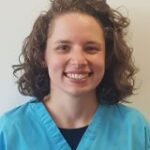 Chloe Armstrong
Veterinary Surgeon – Intern
Chloe originally studied Zoology at the University of Sheffield, before deciding to pursue a career in Veterinary Medicine. She graduated from the Royal Veterinary College in 2021 and went on to work in a busy first opinion practice in Oxfordshire, joining our Intern team at Willows in 2023.
Chloe is particularly interested in Ophthalmology and Cardiology and is looking forward to gaining more knowledge and experience in both of these specialities.
Outside of work Chloe enjoys running, hiking as well as spending time socialising and baking.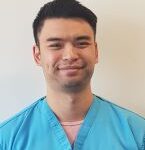 Justin Ng
Veterinary Surgeon – Intern
Justin is from Singapore and graduated from the University of Glasgow in 2018. Following graduation he obtained his certificate in Veterinary Acupuncture and is in the process of attaining his certificate in Advanced Veterinary Practice in Small Animal Medicine.
Justin has two cats, named Merlin and Miko and in his spare time enjoys eating, cooking and playing video games.
Bijan Jalalian
Veterinary Surgeon – Intern
Bijan graduated from Ghent University in 2021. Originally from the Netherlands, he moved to Belgium for his studies before returning home to start an internship in a referral clinic. Upon completing this, Bijan went on to work as an emergency vet before coming to the UK to start a rotating internship at Willows.
Bijan is particularly interested in Anaesthesia as he is keen to make sure patients are as comfortable as possible during treatment, and he also enjoys the opportunity to work with a wide range of other specialities.
Outside of work Bijan is a keen gamer and enjoys playing video games with his friends, going to the gym and also has a long term love of track and field, having participated for over 13 years!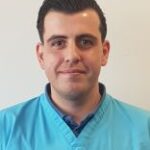 Timotheos Georgiadis
Veterinary Surgeon – Intern
Originally from Greece, Tim graduated from the University of Sofia in Bulgaria in 2019. Soon after graduating, he relocated to the UK to work in General Practice before going on to work in a busy hospital in Shropshire.
Tim is particularly interested in surgery and is working towards obtaining his PcG with Harper Adams University, as well as his Foundation Certificate in Emergency and Critical Care. He enjoys all aspects of surgery, from veterinary biomechanics and 3D bone remodelling to non-invasive endoscopic/laparoscopic techniques.
Outside of work, Tim loves travelling and outdoor activities.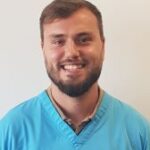 Daniel Navarro Acosta
Veterinary Surgeon – Intern
Daniel graduated as a Veterinary Surgeon from the University of Las Palmas de Gran Canaria in 2019, completing a year at University of Zaragoza as well as an internship in traumatology and orthopaedics in this time. Daniel then went on to complete a 2-year graduate programme at multiple first opinion practices in Shropshire before joining Willows.
Whilst Daniel enjoys all aspects of veterinary medicine, he has a keen interest in surgery and is looking forward to expanding his skillset during his internship.
In his spare time Daniel enjoys many outdoor activities, including hiking, kayaking and taking his beautiful Golden Retriever, Broto, for long walks and trips to the beach.