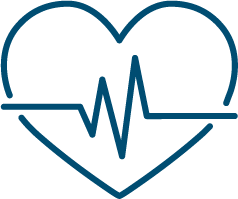 Care and support when you need it most!
Often your local Vet may not be able to provide care and treatment throughout the night or on bank holidays. Willows is here 24 hours a day every day of the year (including Christmas and New Year) providing care, treatment and support for you and your pet.
If you have a concern about your pet's health or well-being and require an Out of Hours Emergency Service, please call us and we will help you decide on the best course of action to take for your pet.

Out of Hours Specialist Referrals
Willows is proud provide out of hours Specialist referrals 24 hours a day, 7 days a week 365 days a year. With a Specialist Veterinary Surgeon available round the clock across every discipline we are on hand should your own out of hours Vet feel that it is necessary to refer your pet for emergency Specialist care and treatment.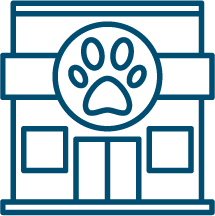 Emergency and Critical Care
Willows' Specialist-led Emergency and Critical Care (ECC) service, provides advanced diagnostics and treatment to the most critically ill patients. Based within our advanced Intensive Care Unit and fully supported by our Specialist multidisciplinary team, our ECC team provides a 360 degree approach to the care and treatment of each patient.
All of which is supported by our dedicated team of Nurses and clinical support staff are available 24 hours a day, every day of the year to provide the best possible care for your pet. To find out more, please click here.
Willows' Out Of Hours Emergency Service Operates:
Monday to Thursday: 6.30pm to 9am
Weekends: 6.30pm Friday to 9am Monday
Please note that a fixed emergency fee is charged for an out of hours consultation.
Caring for your pet 24 hours a day, every day of the year
Please use the phone number: 0121 712 7071