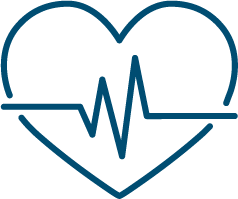 Since April 2016 all dogs MUST be microchipped and correctly registered by LAW.
It is now a legal requirement that all dogs over eight weeks of age, (expect from certified working dogs) are microchipped. In many cases this means that breeders are required to ensure that it is done before pups go to their new homes. Failure to have your dog microchipped can result in a fine of up to £500.
We understand how it feels when a pet goes missing, and the worry it causes not knowing if they are lost or injured. Fortunately, many cats and dogs who have not managed to find their way home are found and taken to the nearest veterinary centre by a Good Samaritan. Thanks to microchipping, pets can be easily and quickly scanned, identified and the owner contacted, ensuring that pet and owner are reunited as soon as possible.

To arrange for your pet to be microchipped simply contact us to book an appointment.
If you pet has been microchipped but you are not sure if your details are correct, you can check this by visiting www.petlog.org.uk or calling Petlog on 01296 336579.