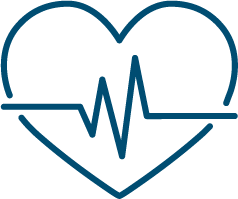 Established for over 12 years Willows' team of highly skilled interns are all fully qualified Veterinary Surgeons. Throughout their one-year rotating internship programme Willows Interns have primary case responsibility through our Out of Hours Service, working alongside dedicated Emergency Vets.
Working together with our team of multidisciplinary Specialists and Residents Willows' Interns care for critical patients in our Intensive Care Unit.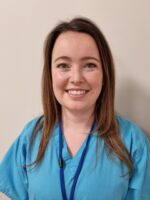 Annie Mulligan
Veterinary Surgeon – Intern
Annie graduated from the University of Nottingham in 2020 with two degrees; BVMedSci (hons) and BVM BVS (hons). Since graduating and before joining Willows, she has worked in a busy first opinion hospital in Solihull, where she gained a vast amount of experience and practical skills.
Annie hopes that during her time at Willows, she will continue to develop as a well-rounded clinician and be exposed to a variety of disciplines whilst furthering her interests in Anaesthesia and Cardiology.
In her spare time, Annie enjoys spending time with her three cats and a cheeky Bernese Mountain Dog, Murphy, as well as baking and socialising with her family and friends.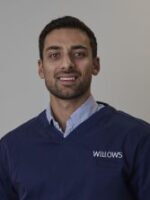 Kayal Patel
Veterinary Surgeon – Intern
Kayal graduated from the University of Nottingham in July 2020 and began working in a first opinion practice in north west Manchester before joining the team at Willows in January 2023. During his time at university and in practice, he has developed a keen interest in ophthalmology and is looking forward to furthering his skillset in this area whilst at Willows.
Kayal has a goldendoodle named Elton and in his spare time, he enjoys exercising and is a keen golfer. Kayal also enjoys both playing and following football.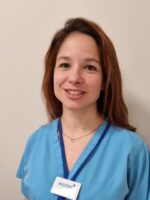 Elena Vargas
Veterinary Surgeon – Intern
Elena Graduated from the University of Zaragoza, Spain in 2015. Having completed a small animal rotating internship at Universidad Católica de Valencia, Spain and a post degree in Small animal Diagnostic Imaging (NeoAnimalia), Elena has worked as a veterinary surgeon at a number of Primary Care hospitals in both Spain and the UK.
Elena has a particular interest in Diagnostic Imaging and is keen to undertake further training in the future to become a Specialist in this area.
Elena has an adopted cat called Harry and in her spare time she enjoys outdoor activities, such as hiking and cycling. She is also a fan of Rugby and enjoys the Six Nations.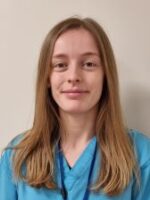 Isabelle Pearce
Veterinary Surgeon – Intern
Isabelle graduated from the University of Bristol in July 2021 with a Bachelor of Veterinary Science. On graduating, she worked in a busy Emergency and First Opinion Hospital in the North West, before starting the Small Animal Rotating Internship at Willows in January 2023.
Isabelle has interests in Ophthalmology, Cardiology and Diagnostic Imaging but enjoys learning and rotating through all the disciplines available at Willows.
Outside of work, Isabelle enjoys playing netball, exploring the outdoors and spending time with friends and family.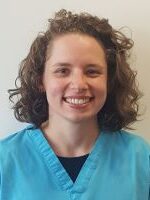 Chloe Armstrong
Veterinary Surgeon – Intern
Chloe originally studied Zoology at the University of Sheffield, before deciding to pursue a career in Veterinary Medicine. She graduated from the Royal Veterinary College in 2021 and went on to work in a busy first opinion practice in Oxfordshire, joining our Intern team at Willows in 2023.
Chloe is particularly interested in Ophthalmology and Cardiology and is looking forward to gaining more knowledge and experience in both of these specialities.
Outside of work Chloe enjoys running, hiking as well as spending time socialising and baking.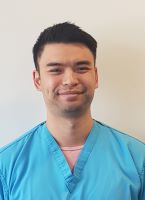 Justin Ng
Veterinary Surgeon – Intern
Justin is from Singapore and graduated from the University of Glasgow in 2018. Following graduation he obtained his certificate in Veterinary Acupuncture and is in the process of attaining his certificate in Advanced Veterinary Practice in Small Animal Medicine.
Justin has two cats, named Merlin and Miko and in his spare time enjoys eating, cooking and playing video games.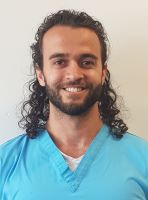 Bijan Jalalian
Veterinary Surgeon – Intern
Bijan graduated from Ghent University in 2021. Originally from the Netherlands, he moved to Belgium for his studies before returning home to start an internship in a referral clinic. Upon completing this, Bijan went on to work as an emergency vet before coming to the UK to start a rotating internship at Willows.
Bijan is particularly interested in Anaesthesia as he is keen to make sure patients are as comfortable as possible during treatment, and he also enjoys the opportunity to work with a wide range of other specialities.
Outside of work Bijan is a keen gamer and enjoys playing video games with his friends, going to the gym and also has a long term love of track and field, having participated for over 13 years!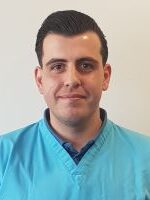 Timotheos Georgiadis
Veterinary Surgeon – Intern
Originally from Greece, Tim graduated from the University of Sofia in Bulgaria in 2019. Soon after graduating, he relocated to the UK to work in General Practice before going on to work in a busy hospital in Shropshire.
Tim is particularly interested in surgery and is working towards obtaining his PcG with Harper Adams University, as well as his Foundation Certificate in Emergency and Critical Care. He enjoys all aspects of surgery, from veterinary biomechanics and 3D bone remodelling to non-invasive endoscopic/laparoscopic techniques.
Outside of work, Tim loves travelling and outdoor activities.
Daniel Navarro Acosta
Veterinary Surgeon – Intern
Daniel graduated as a Veterinary Surgeon from the University of Las Palmas de Gran Canaria in 2019, completing a year at University of Zaragoza as well as an internship in traumatology and orthopaedics in this time. Daniel then went on to complete a 2-year graduate programme at multiple first opinion practices in Shropshire before joining Willows.
Whilst Daniel enjoys all aspects of veterinary medicine, he has a keen interest in surgery and is looking forward to expanding his skillset during his internship.
In his spare time Daniel enjoys many outdoor activities, including hiking, kayaking and taking his beautiful Golden Retriever, Broto, for long walks and trips to the beach.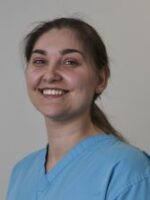 Ana Blanco Perez
After graduating from Universidad de Santiago de Compostela in Spain in 2015, Ana went on to work as a Generalist Veterinary surgeon in a first opinion practice until 2020. She then completed a surgical internship at Anicura Valencia Sur (Valencia) before moving to the UK to further pursue her interest in surgery. After working for a year in a first opinion practice in the UK Ana joined Willow's intern team in 2023.
Ana is particularly interested in Minimal Invasive Surgery and whilst she has no pets currently she is very much a cat person. Outside of the practice Ana enjoys reading, watching TV and painting.