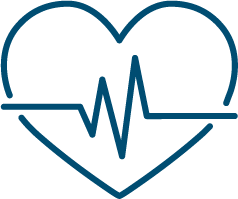 Why Should I Bring my Pet to Willows for Pulmonic Stenosis?
Willows is one of Europe's leading small animal referral centres. Our state-of-the-art hospital is led by internationally renowned Specialists committed to providing the highest standards of veterinary care. Willows is one of the few Specialist centres in the UK to regularly perform balloon catheter dilatation interventions.
As the busiest minimally invasive cardiovascular centre in the UK our Specialist Cardiology team are form one of the most experienced centres in Europe. Due to the considerable experience of our team at Willows is proud to have excellent success rates and the long-term outcome is typically good.

What is Pulmonic Stenosis?
Pulmonic stenosis is the failure of the pulmonic valve to open fully. As a result the blood flows through a narrowed canal and this obstruction leads to heart failure or weakness/collapse on exertion.
What are the Most Common Causes of Pulmonic Stenosis?
Pulmonic stenosis is a congenital heart condition, meaning that some animals are born with the disorder. It is one of the most common congenital heart conditions seen in young animals. This is a hereditary condition and breeding from affected animals is highly discouraged.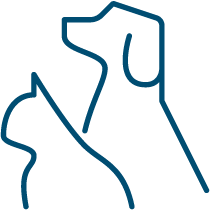 How is Pulmonic Stenosis Diagnosed?
Before recommending balloon dilatation, a thorough ultrasound scan by a Specialist Cardiologist. The ultrasound is necessary to check the severity of the stenosis, the extent to which heart function is reduced and to obtain measurements that will assist in determining which size of balloon catheter is required. The scan will also allow an opportunity to double-check for any other concurrent defects such as an abnormal coronary artery that would preclude such surgery. A follow-up scan by a Specialist Cardiologist will be performed after surgery to measure the degree of success of the procedure.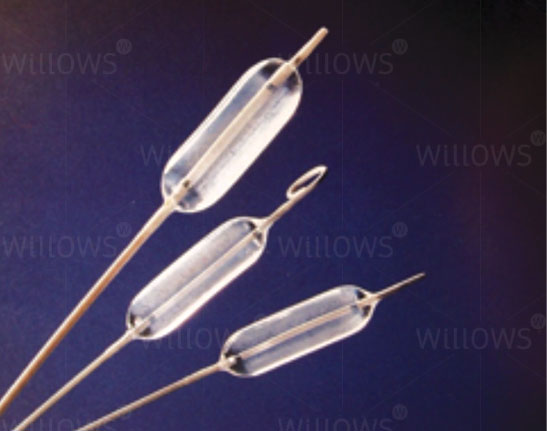 What are the Treatments Available for Pulmonic Stenosis?
Prior to referral for balloon dilatation of pulmonic stenosis we prefer your pet to be on beta blockers for a week or two prior to the procedure and continue on that for several months after. Balloon dilatation (aka. valvuloplasty) involves passing a specially designed catheter via the vein in the neck or back leg ('keyhole' surgery) into the heart and through the narrowed valve. This sausage-shaped balloon is then inflated to stretch the defective valve, allowing it to open more normally. It is then deflated and removed.
A number of contrast studies (angiograms) and pressure measurements are performed before and after balloon dilatation to assess the effectiveness. If there is an inadequate response, then a larger balloon catheter is used (but remaining within pre-calculated size safety limits).
What can I Expect if my Pet is Treated for Pulmonic Stenosis?
Balloon dilatation of pulmonic stenosis is a highly successful and worthwhile procedure. To date, Willows' clinical audit shows 100% survival to discharge and the prognosis is very good with restoration of normal day-to-day life after the procedure for almost all dogs. If the procedure is left until too late and there is major dilation of the heart chambers, then a return to normal heart function is not always seen and whilst the condition is often slowed, in some badly affected dogs it may still progress.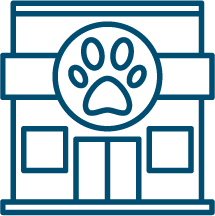 What are the signs of Pulmonic Stenosis?
Your Vet may diagnose your dog with a heart murmur or you might note signs of exercise intolerance, weakness with exercise or collapse and fainting.
The indent in the balloon shows the obstruction caused by the narrowed valves. The inflated balloon stretches the valves. The balloon is then deflated and removed. The pressures in the heart are then re-measured to check the success of the procedure.

A follow-up scan is important six to twelve months after surgery, and beta blockers should be continued until that time (unless advised otherwise). Thereafter, depending upon the severity, the defect needs to be regularly monitored by ultrasound scan every couple of years.
The success rate is good with approximately 98% of cases showing a significant clinical improvement following surgery.
The procedure is not without risk and a small number of patients (approximately 5%) may not survive the procedure, however, at Willows and in the hands of our Specialist Cardiologists success rates are much higher than those reported by other referral centres.
Our cardiologists currently recommend pre-treating patients with beta blockers for some time before surgery, something that through experience appears to minimise anaesthetic complications and can help to alleviate heart muscle thickening.
To save this page as a PDF, click the button and make sure "Save as PDF" is selected.
To assist owners in understanding more about the conditions related to and treatments available for patients with heart and lung problems, we have put together a range of information sheets to talk you through the some of the more common cardiology conditions seen by our Specialists.