Esther recently surprised her family and the staff at Willows in Solihull when she underwent investigations for persistent sneezing and discomfort around her nose. A CT scan revealed a 12cm long stick in her nasal cavity which thankfully was able to be retrieved with the aid of rhinoscopy (a camera study of her nose). Quite how the stick managed to get stuck in this location remains a bit of a mystery!
We are delighted to report that Esther is now recovering well from her procedures and is getting back to her mischievous ways and enjoying playing with her toys!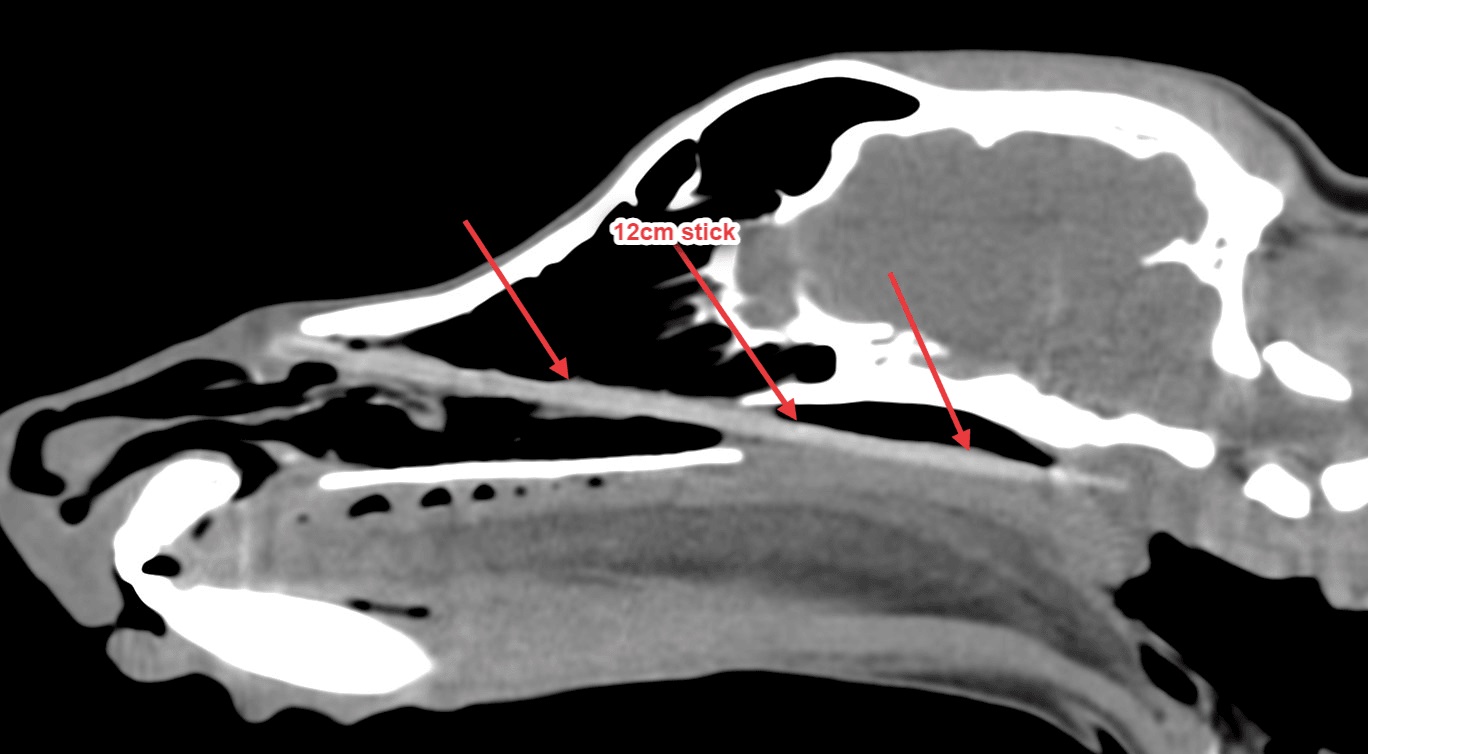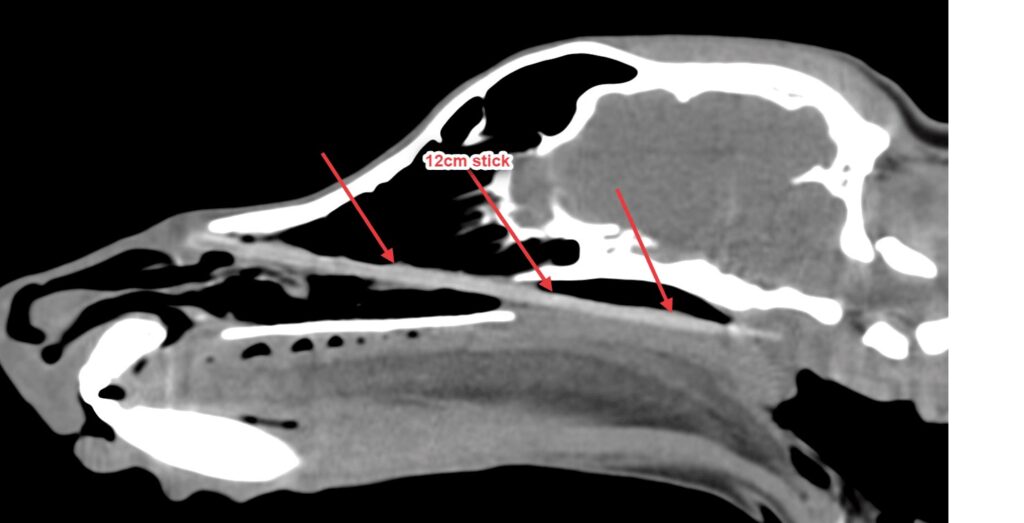 CT scan carried out by Willows Imaging Team reveals a 12cm long stick in Esther's nasal passage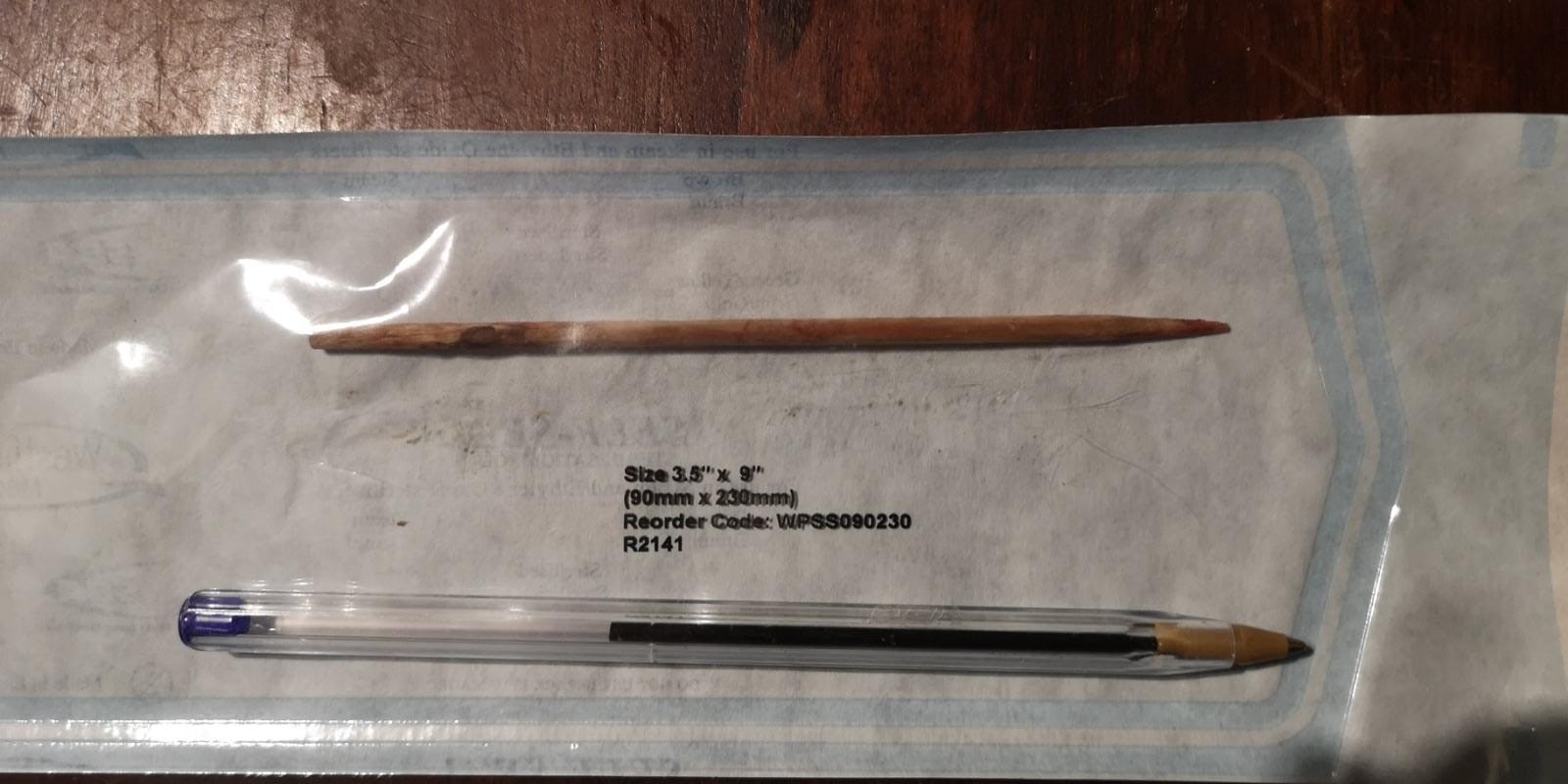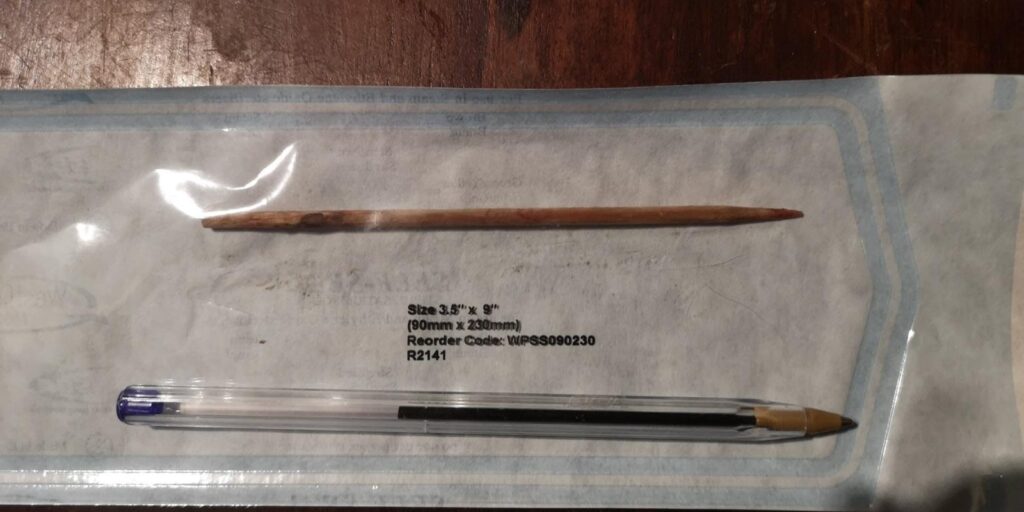 The 12cm stick was almost the same size a ball point pen!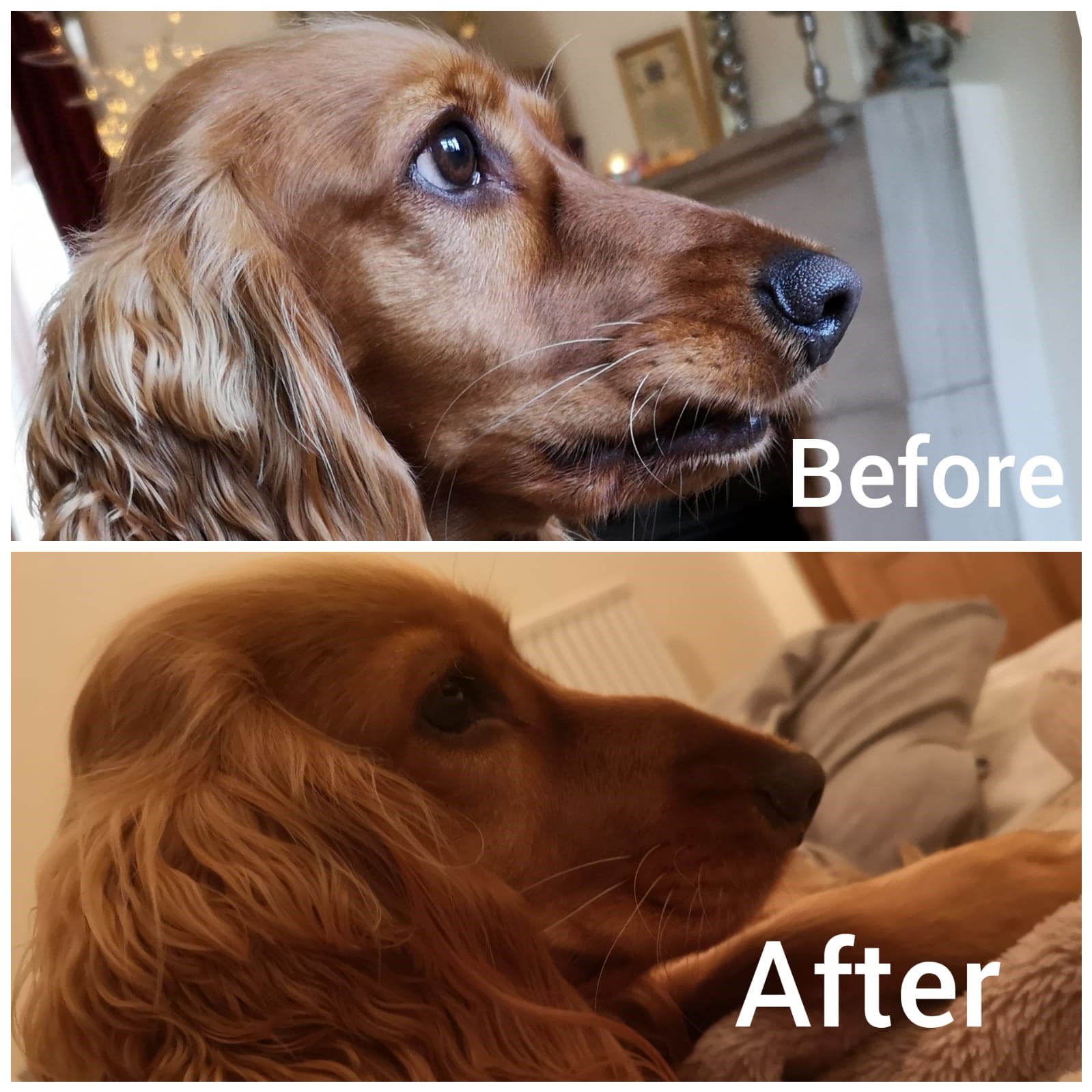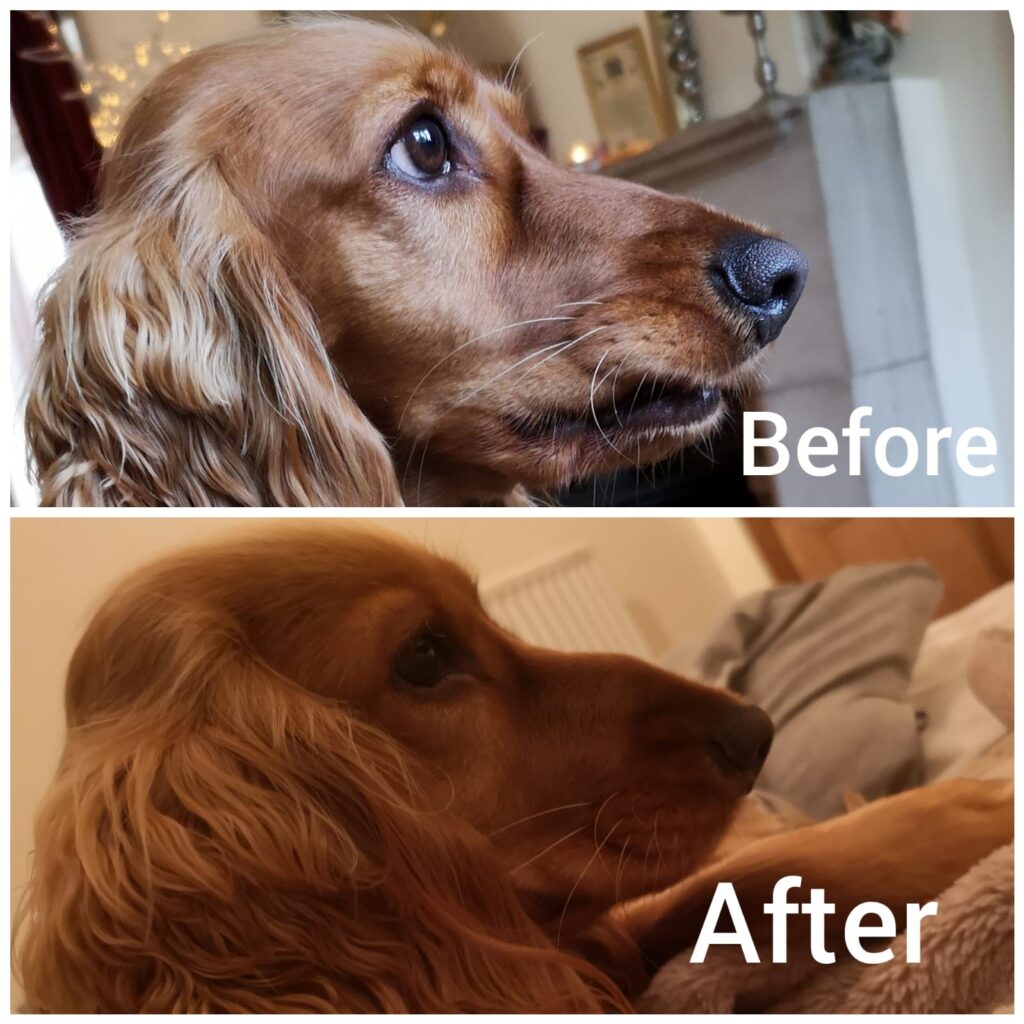 Before and after photos of Esther show the discomfort caused by the stick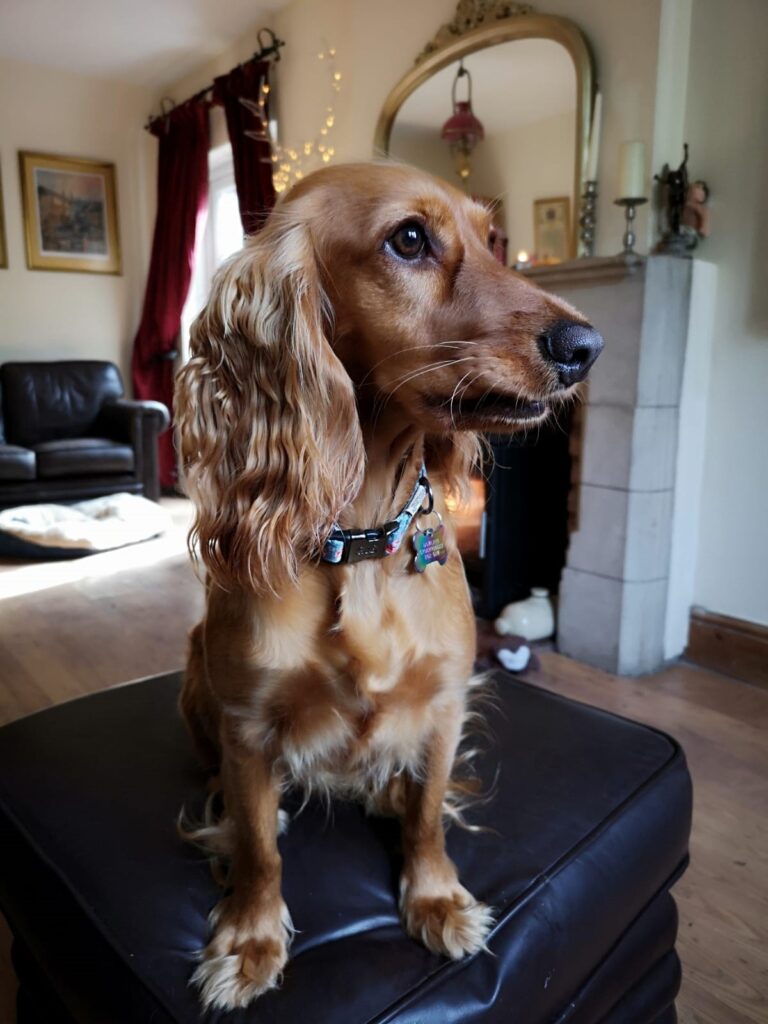 Esther is now back to her happy healthy self at home