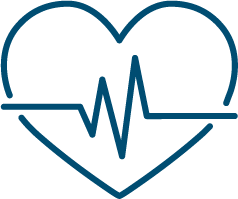 Following surgery the surgical site should be inspected daily for any change i.e. swelling, discharge, redness, bruising or malodour. The normal appearance of a skin incision closed with staples is shown below. Mild bruising at the surgical site may be present for the first few days after surgery and an example of this is also shown below. You will be asked to visit your Vet within one week of surgery for the surgical site to be inspected (even if there are no stitches/staples to be removed), to ensure that healing is progressing as expected. Depending on the exact location of the surgical site, a buster collar is highly likely to be provided to prevent licking, chewing and biting of the site whilst it is healing.
Other methods to prevent interference such as body stockings, T-shirts and socks may be advised depending on the location of the surgical site. Occasionally a bandage may be present at the time of discharge if surgery has been performed on the foot or lower limb; if this is the case specific instructions will be provided relating to bandage care and detailing when you should return to Willows or your own Vet for the bandage to be changed. It is important to recognise that the skin is likely to heal within seven days, however the muscle underneath takes much longer to heal. As such, an incision that appears to have healed externally will not yet have healed internally and so appropriate exercise restriction is still essential. If you have any concerns with the surgical site then please don't hesitate to our Soft Tissue team. It can be very useful to provide photos these can be emailed to softtissue@willows.uk.net.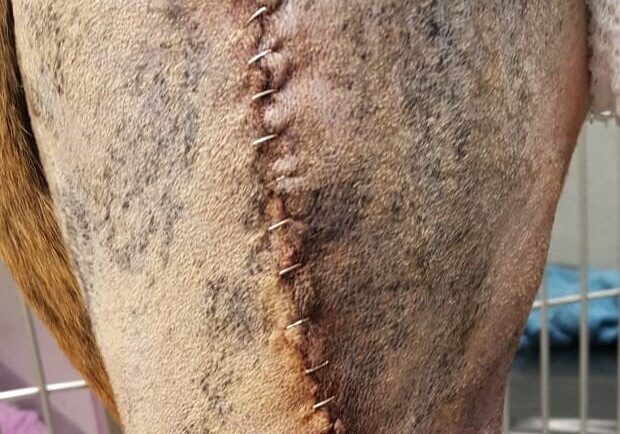 Fig 1: Normal appearance of a surgical site closed with staples in the skin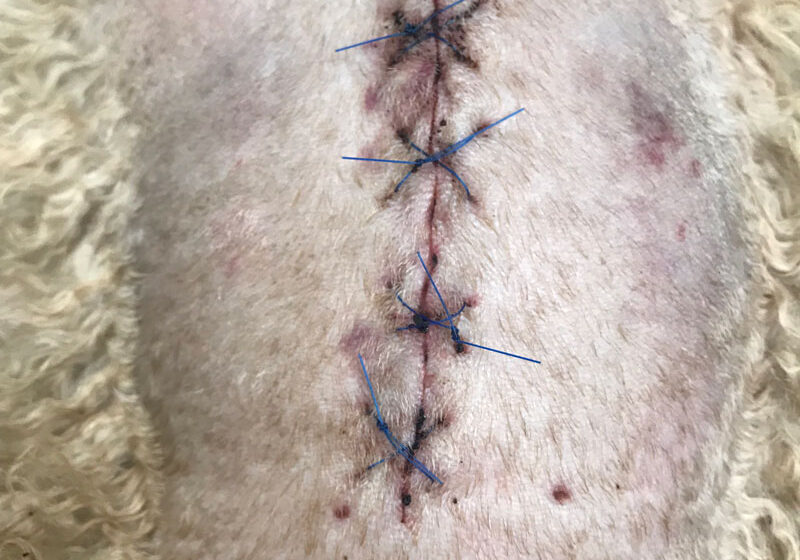 Fig 2: Mild bruising of a surgical site closed with stitches in the skin
Your pet will need to be adequately rested at home whilst the surgical site heals. The exact nature and duration of exercise restriction will be dependent on the type of surgery performed, written details of this will be provided at the time of discharge. As a general rule, dogs are confined to a small room in the house where there is no furniture to jump on, or a pet crate, for a minimum of two weeks. Dogs can be taken outside for a few minutes on the lead three to four times daily for toilet purposes but they should not be allowed to exercise off lead, jump, climb or play until the instructions state that it is ok to do so.
After a strict period of rest, a gradual increase in activity levels is likely to be advised depending on the specific surgery performed, this will be detailed in the discharge instructions. It is usually recommended that cats are restricted to a large pet crate which has sufficient space for standing, turning and stretching and for the provision of a bed, litter tray and food and water bowls. If your pet is allowed to be over active in the post-operative period then there is an increased risk of problems with healing of the surgical site. In the worst case scenario, this could necessitate further surgery.

When can I Expect to Receive Outstanding Laboratory Results?
Willows will usually contact you with pending results within one week of your pet being discharged from the hospital, although some samples may take longer to analyse. If you have not heard from us within one week and you are expecting to receive some results then please contact us.
What if I have a Question after my Pet has been Discharged?
We have a 24-hour telephone service that runs seven days a week and will be very happy to answer any queries or questions that may arise once your pet has been discharged.
Our contact numbers are 0121 7127070 in office hours and 0121 7127071 out of hours.
To save this page as a PDF, click the button and make sure "Save as PDF" is selected.
To assist owners in understanding more about Soft Tissue Surgery we have put together a range of information sheets to talk you through the some of the more common soft tissue conditions seen and treated by our Specialists.