A dog owner has breathed a huge sigh of relief after his beloved English bulldog underwent lifesaving surgery here at Willows in the West Midlands. 
Three-year-old Phoebe had two emergency operations with us in just three months after being badly affected by Brachycephalic Obstructive Airway Syndrome (BOAS).
Indeed, Phoebe's struggles with BOAS left her owner Lee O'Reilly, from Wishaw, West Midlands, fearing the worst on several occasions – including the night before his wedding.
Lee confessed: "Phoebe had severe respiratory issues because of BOAS and there were times when I thought she was going to die.
"There were a couple of times when I was rushing her in for treatment and honestly didn't think she would even make it to the vets.
"On the night before my wedding to my now-wife Victoria, I had been to the rehearsal ceremony and received a call afterwards saying Phoebe had collapsed in the garden, her tongue had gone black and she appeared to have stopped breathing.
"Luckily, a neighbour with a degree in animal science intervened on that occasion to open up her airways again and keep her alive.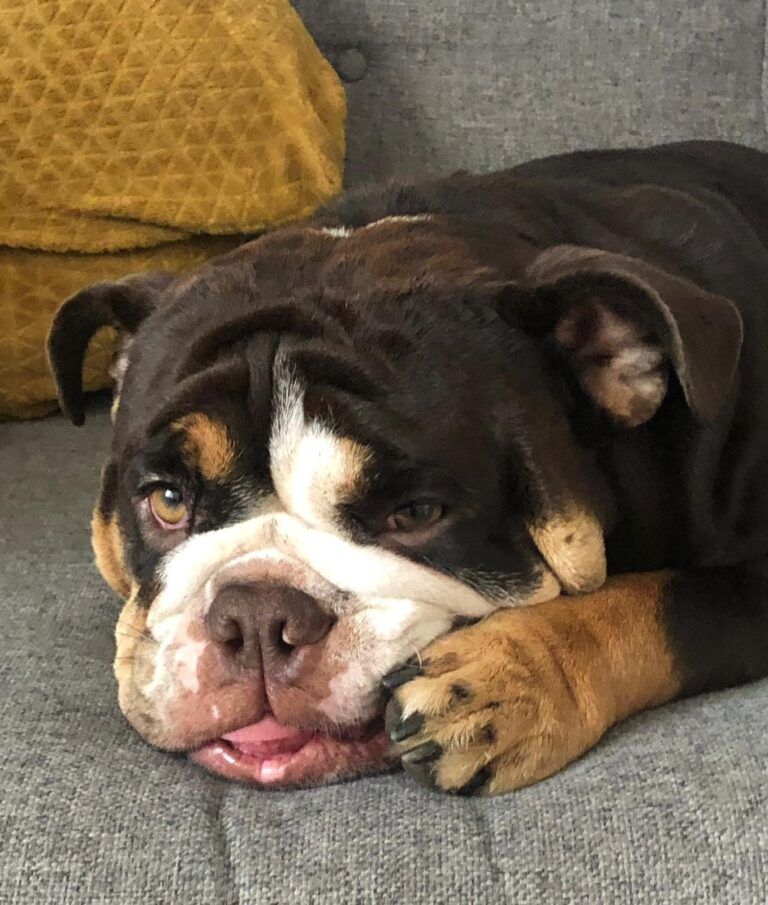 "It really has been a traumatic time with Phoebe's BOAS causing one crisis after another but thankfully the brilliant team at Willows have saved the day."
Erika Villedieu, a European Specialist in small animal surgery here at Willows in the West Midlands, helped lead Phoebe's surgeries and subsequent recovery.
She said it was a challenging case, however, was confident Phoebe's quality of life had not only been saved but had, in fact, been transformed.
Erika explained: "Phoebe first presented at Willows as an emergency, for management of a respiratory crisis.
"She was diagnosed with BOAS, a condition that commonly affects some popular flat-faced breeds. Her larynx had become very swollen, making it very difficult for her to breathe.
"Phoebe needed a temporary tracheostomy tube (a tube in the windpipe to bypass her upper airway) to allow her to breathe.
"Once her upper airway became less swollen the tube was removed and Phoebe underwent standard BOAS surgery to open up her airways."
Normally, this operation makes a real difference to a dog's gasping and breathing difficulties, however, Phoebe developed a secondary problem soon afterwards.
Erika continued: "Although Phoebe initially recovered well from the first operation, she suffered another respiratory crisis three months later and another temporary tracheostomy tube had to be placed.
"Phoebe was suffering from reflux and regurgitation, too, which is relatively common in dogs with BOAS, and can aggravate the respiratory signs.
"Phoebe was treated with medication and a change of diet for her regurgitation, and she improved.
"However, her breathing remained more laboured than it should and she was making a wheezy noise, which prompted more investigations.
"An airway examination under general anaesthesia revealed a Grade 3 laryngeal collapse, a serious condition and advanced stage of BOAS where the voicebox cartilages become soft and collapsed into the airway.
"I operated to remove a portion of the cartilages obstructing her voicebox (bilateral cuneiformectomy) and she also underwent correction of a hiatal hernia, an abnormally large opening in her diaphragm which could aggravate regurgitation signs.
"Phoebe then spent a few days in Willows' specialist intensive care unit before going home with instructions to rest and continue her gastrointestinal medication.
"She has since recovered very well and her breathing has drastically improved, although she remains on limited exercise due to her underlying condition."
Owner Lee added: "She is the loveliest little soul and a real sweetheart, and she's so much better now. We're very grateful to all the experts at Willows.
"We'll have to manage her condition for the rest of her life, including carefully controlling her exercise and keeping her on a special diet but it is great to see her finally living the dream!
"We didn't realise the problems associated with short muzzle breeds such as boxers and pugs and hope Phoebe's case can highlight this issue among owners and potential owners."