A rescued dog's 'wonky' leg is working properly at last following Specialist surgery here at Willows.
Five-year-old Wolfgang already had a deformed left foreleg when he was adopted from Romania at the age of 18 months but over the past year, his new owners realised the problem had significantly worsened.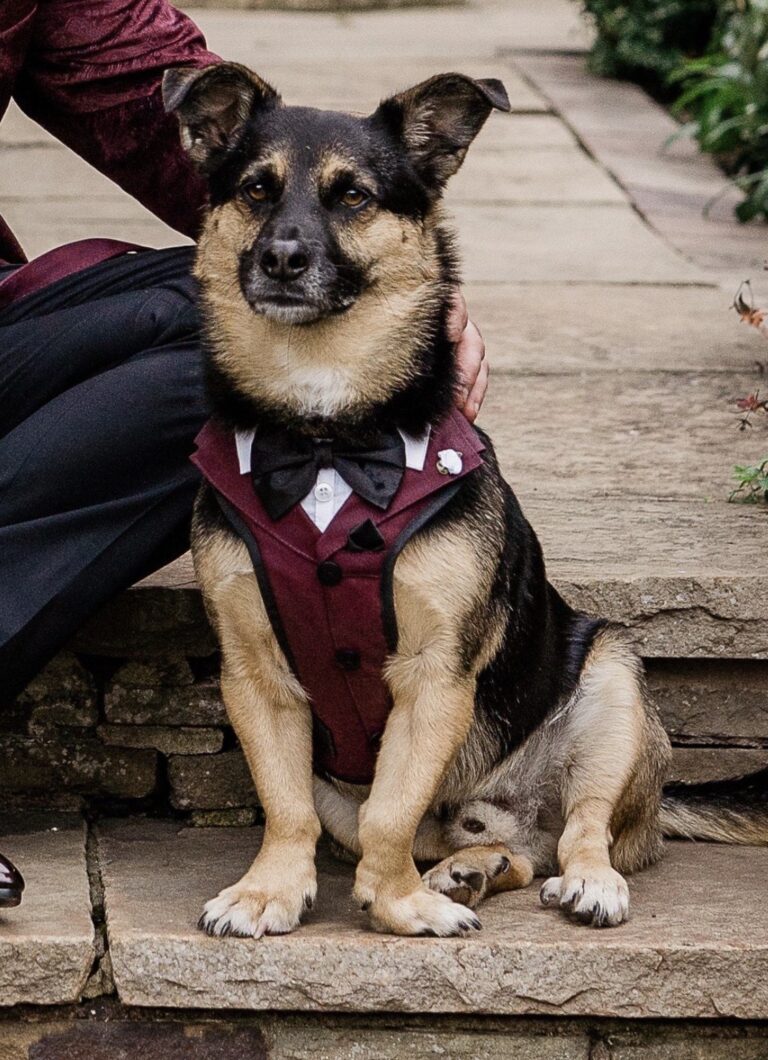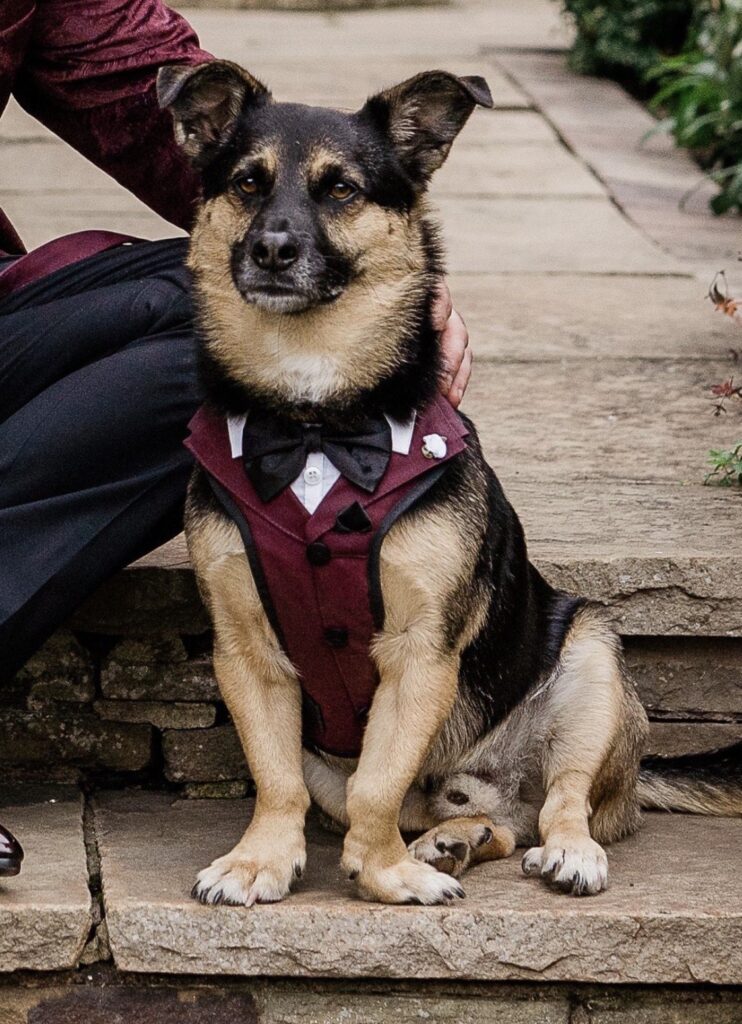 The beloved pet was soon referred to our Highlands Road hospital, where our specialist-led team carried out surgery to solve his angular limb deformity.
Owner Elizabeth Neal-Hewitt, from Worcester, admitted it was an anxious time, saying: "We don't know Wolfgang's history, so the origin of his condition is a mystery.
"However, he had always had a prominent limb deformity on his front leg, which we fondly referred to as his 'wonky leg'.
"Last year, we noticed the leg was becoming tender after long walks so we sought advice from our local vets, who in turn referred us to Willows.
"We were worried for Wolfgang's future. He loves being active and we wanted to give him the best chance of living the life he loves, so we opted for surgery at Willows."
Jonanthan Pink, Willows' Head of Orthopaedics and RCVS and European Specialist in Small Animal Surgery, took charge of Wolfgang's case alongside ECVS Resident in Small Animal Surgery Luis Moreira, using leading-edge 3D technology to ensure a successful outcome.
Luis explained: "At Willows, we can offer gold-standard imaging modalities to investigate various bone conformations.
"We also work closely with Bill Oxley at Vet3D to develop customised 3D-printed guides which aid in the correction of these malformations.
"Most importantly, our incredibly experienced team all have great experience in dealing with cases such as Wolfgang's.
"We carried out a CT scan to determine the bone and joint orientations of Wolfgang's left forelimb.
"The bones in Wolfgang's leg were the cut using specifically designed 3D-printed guides, then rotated and fixed in their new angle using bone plates and screws.
"Surgery went well and Wolfgang underwent a 12-week period of rehabilitation with our veterinary physiotherapy team who developed a bespoke treatment plan to support a full recovery.
"Wolfgang's family were advised to ensure Wolfgang had plenty of rest, only allowing him to have controlled exercise based on short lead walks, during that post-operative period.
"Happily, Wolfgang has now recovered well from his surgery and is already enjoying 30-minute walks, swimming and is keen to play.
"His follow-up radiographs were good, there's been good progression of healing and no implant issues at all."
Elizabeth is delighted with the outcome, adding: "Supporting Wolfgang in the 12 weeks of his recovery from the operation was a massive commitment.
"We were so anxious watching his every move in case he undid all the excellent work that Willows had done for us.
"Willows were great. We felt like the vets and support team held genuine affection for Wolfgang, so we were comfortable leaving him in their care.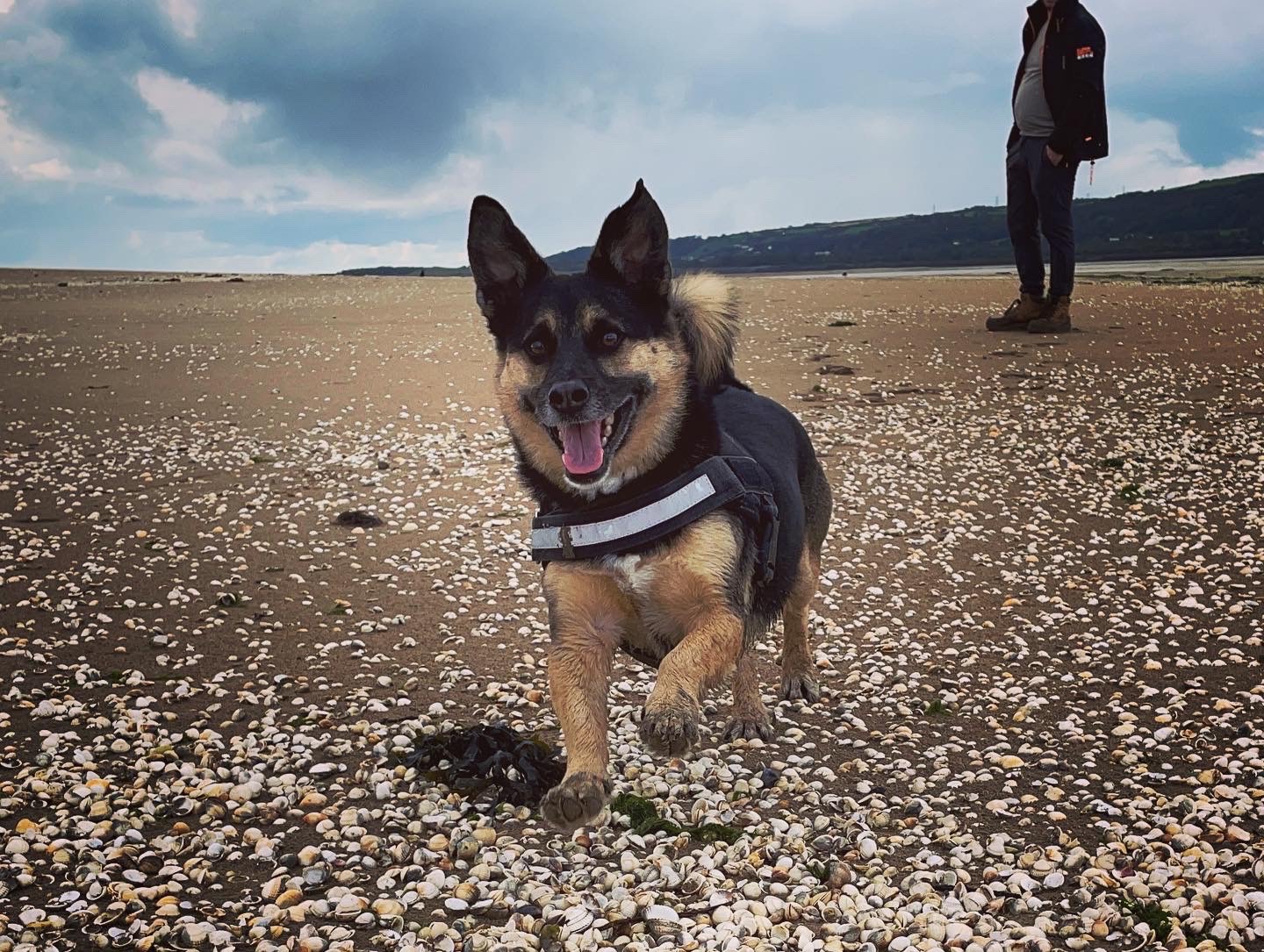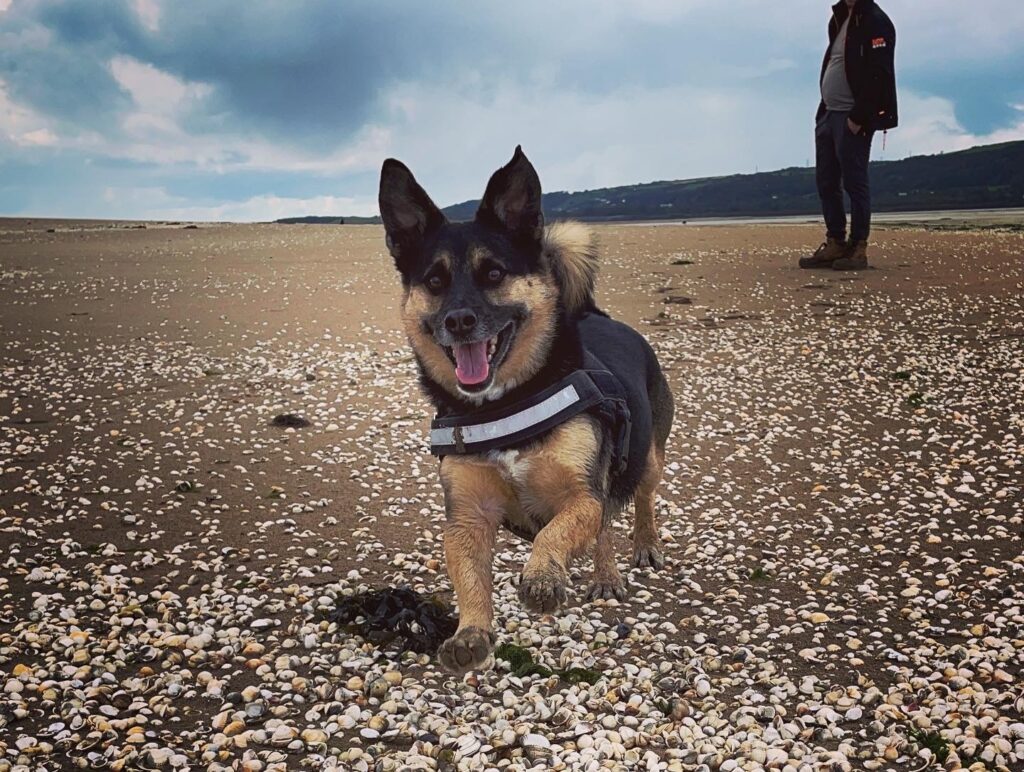 "We'd definitely recommend them as we were really pleased with every element of our care. Best of all – Wolfgang is now five months post-surgery and seems back to his old self.
"He's returned to climbing trees and chasing squirrels and has been on some wonderful holidays where he's enjoyed long walks and runs on the beach." Wolfgang even sent Luis and Jonathan a postcard from his holiday in Guernsey saying how well his new leg was bearing up as he chased seagulls on the beach!