Long-haired cat Jaffa came to visit primary care vet Georgina in November 2018, as he had been vomiting every day after eating. Blood samples did not give any clues to Jaffa's problem so he was admitted for an ultrasound scan of his stomach and intestines.
The ultrasound scan revealed Jaffa's problem to be a Trichobezoar, which is a mass of hair, blocking the exit of his stomach and preventing food from passing through into the intestines.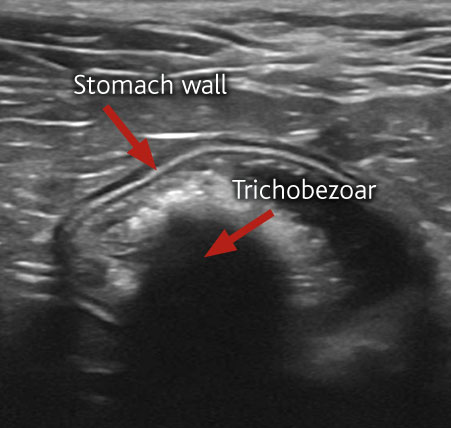 Jaffa's owner was understandably keen to avoid surgery if possible, so the Trichobezoar was removed endoscopically, using forceps fed through a flexible camera, down the throat, by our Internal Medicine Specialist, Andrew Kent.
Jaffa was started on a special fur ball diet to try to prevent recurrence but unfortunately, his attention to appearance was too great and his owner brought him back to see Georgina early in February 2019 as his vomiting had started again. At this point there was no choice but to remove the source of the problem. Jaffa's beautiful coat had to be clipped away to ensure his continued health, and although he was not pleased with his new hairstyle, Jaffa was spotted showing off his new jumper to the nurses later that day.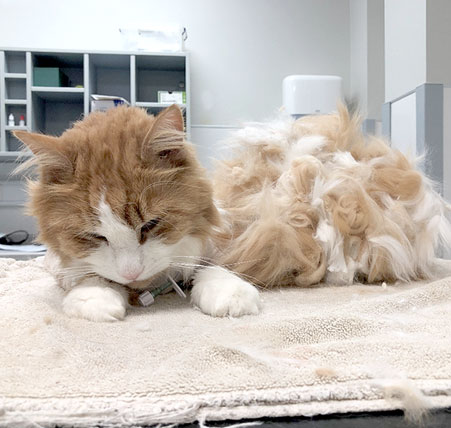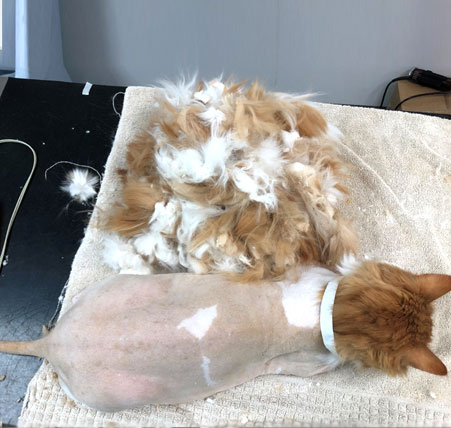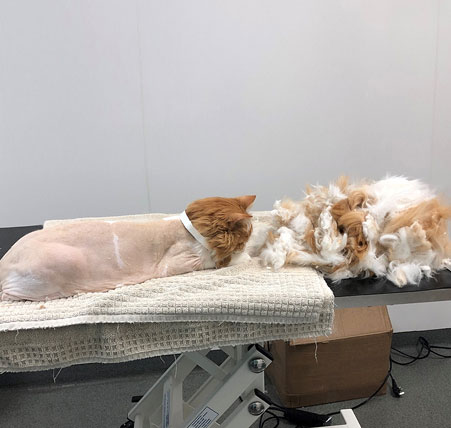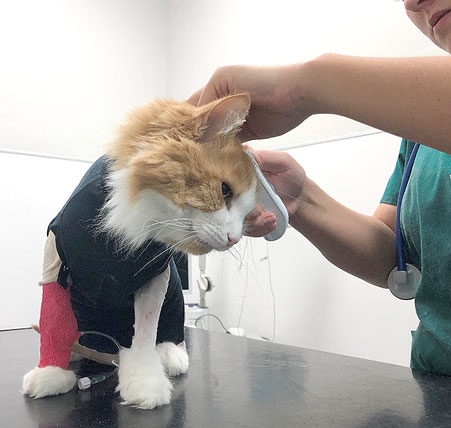 Further information about our Specialist Internal Medicine service, the internal medicine team and our internal medicine pet health information sheets.