A dachshund puppy born with a defective palate is now all smiles after life-changing surgery here at Willows in Solihull.  
The miniature wire-haired dachshund, called Frieda, was just three months old when she began suffering from recurring infections in her nose and breathing difficulties, resulting in several courses of antibiotics.
Little Frieda was also struggling to eat and drink so was referred to our team for specialist care.
Our head of soft tissue surgery Chris Shales operated to rectify Frieda's problem and "worked a miracle" according to thankful owner William Russell.
William, who lives in Oxfordshire with partner Claudia Heidebluth and their baby daughter Leonora, said: "Willows confirmed Frieda was suffering from soft palate hypoplasia and explained the problem with clarity.
"They said her soft palate was completely undeveloped on one side, causing food and mucus to get stuck and become infected. She also had a defective tonsil and her tongue was tethered on one side.
"We were greatly saddened. Frieda was so strong and, otherwise, such a happy and loving dog.
"Willows also managed our expectations, making it clear an operation on Frieda might not be able to solve this difficult problem.
"Naturally, we were very worried. Whilst hopeful, we also prepared for the worst, knowing she could not spend a life on antibiotics.
"However, the operation was a success, and soft tissue surgeon Chris Shales worked a miracle.
"He extended her palate by two centimetres on the side where it had not grown. He also removed the defective tonsil and freed her tongue so it could move properly.
"We're so grateful. Chris did a stunning job and handled Frieda with utmost professionalism and kindness.
"His knowledge and experience enabled him to solve a difficult problem. We also hope it has advanced the understanding of the defect, so others can now benefit, too."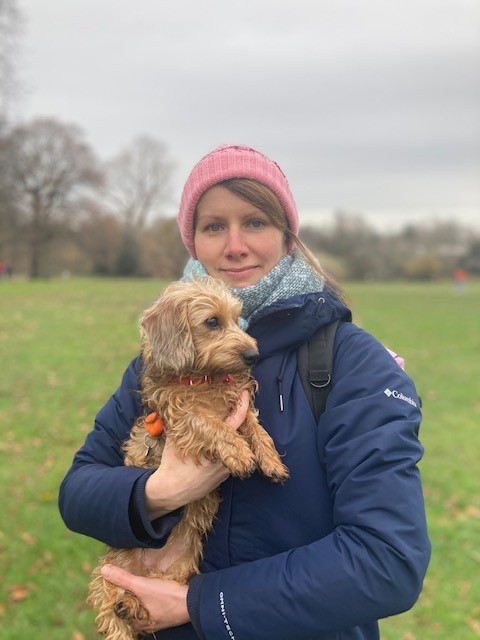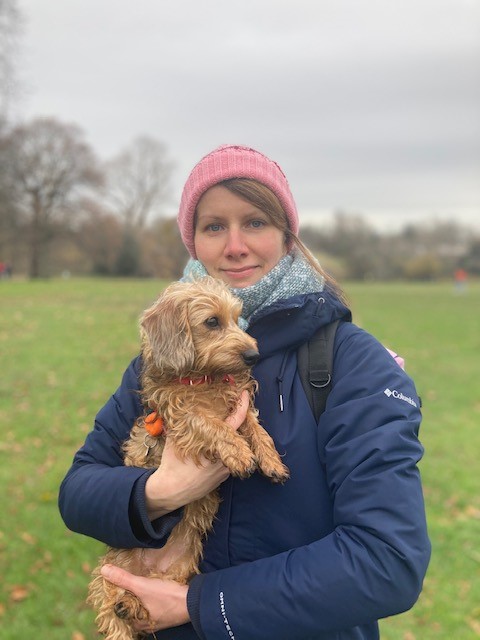 Chris, an EBVS and RCVS specialist in small animal surgery, said: "Frieda is a lovely little dog and was a fantastic patient.
"Soft palate hypoplasia is not very common and can be quite debilitating depending on the extent of the deformity.
"In Frieda's case, there were multiple abnormalities in the area that had combined to cause her clinical signs. We spent a little time assessing the details of the anatomy to understand her anatomy and then addressed each abnormality in turn.
"We have been thrilled with Frieda's recovery and are not surprised to see how photogenic she is in these images!"