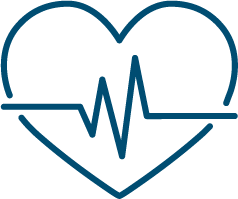 Why Should I Bring my Pet to Willows for Canine Flank Alopecia?
Willows is one of Europe's leading small animal referral centres. Our state-of-the-art hospital is led by internationally renowned Specialists who are committed to providing the highest standards of veterinary care. The Dermatology service at Willows is led by Dr Richard Harvey BVSc DVD DipECVD PhD FRSB FRCVS, who has seen many dogs affected by hair loss and has extensive experience of diagnosing those with canine flank alopecia.
Our Dermatology service is supported by our multi-disciplinary team of Specialists across a number of disciplines including; Internal Medicine and Soft Tissue. In addition, Willows has a large dedicated team of Nurses and clinical support staff available 24 hours a day, every day of the year to provide the best possible care for your pet.

What is Canine Flank Alopecia?
Canine flank alopecia is a localised disease of the hair follicles resulting in hair loss over the flanks (the side of the chest or abdomen) of affected dogs. It is also known by the names cyclic flank alopecia, recurrent flank alopecia and seasonal flank alopecia. It is not a serious problem, but it can look like some of the hormonal diseases of dogs.
What Causes Flank Alopecia?
The cause of this condition is not known. However, as hair loss often occurs at times of the year when day length is at its shortest, light exposure may be involved. The mechanisms by which this might occur are not understood. Some dogs develop hair loss that re-grows at other times of the year; this process can occur in cycles.

How is Canine Flank Alopecia diagnosed?
Canine flank alopecia occurs in dogs between one and 11 years of age, although most cases develop between the ages of three and six. This condition is seen more commonly in breeds such as boxers, Airedale terriers, English bulldogs and Schnauzers.
The condition causes areas of non-itchy hair loss over the flanks of affected dogs (Fig 1). The skin at the affected sites usually appears normal, although it often becomes very dark with pigmentation, and hair regrowth of a different colour sometimes occurs.
Patchy hair loss on the flank of a dog with canine flank alopecia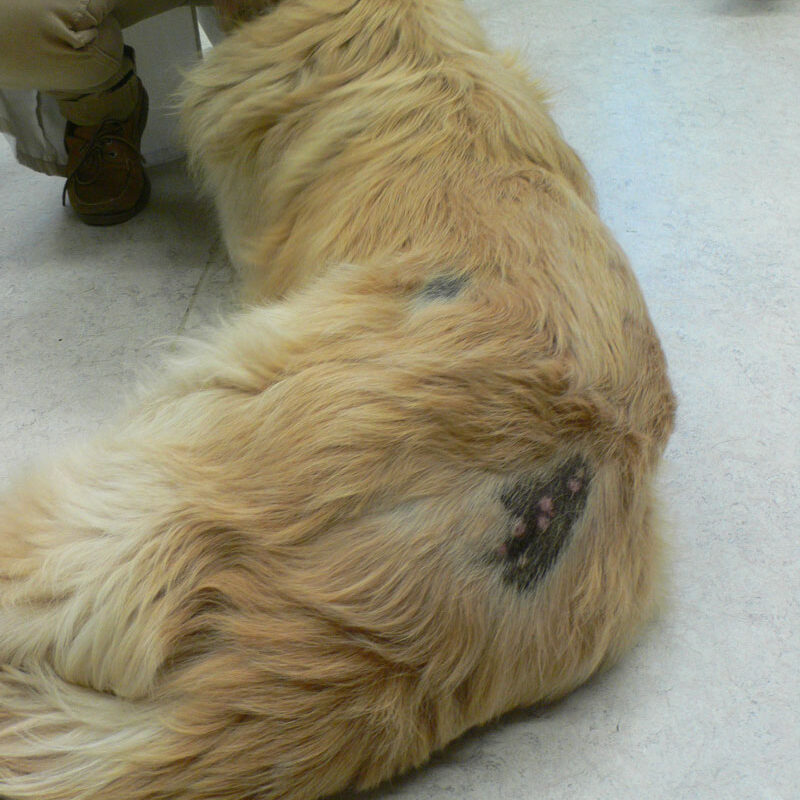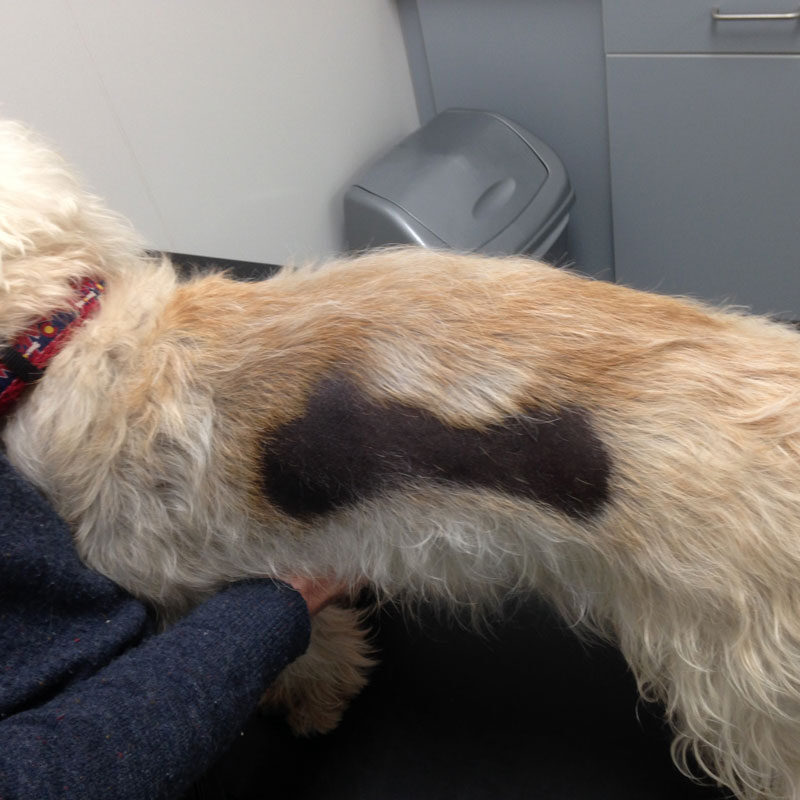 Surrounding hair and skin is usually normal. Alopecia can occur on both sides and just one side, and hair loss can also occur over the base of the back (Fig 2).
The disease in some dogs is recurring, with hair loss occurring at the same time each year and hair regrowth occurring in the times between. In other dogs, hair loss is more permanent, and no regrowth is seen following the initial loss. Some dogs are reported as having only one cycle of hair loss and regrowth in their lives.
Hair loss over the flank and base of the back in a Golden Retriever with canine flank alopecia

What Treatments are Available?
It is important to know that canine flank alopecia is a cosmetic disease only. As dogs remain healthy, with many re-growing their hair eventually, a 'wait-and-see' approach is often taken. If treatment is requested, the supplement melatonin can be tried as it is relatively safe and inexpensive. It is difficult to judge the response to medication though due to the high rate of spontaneous hair regrowth.
What Can I Expect if my Dog is Treated for Canine Flank Alopecia?
The prognosis for this cosmetic disease is good, with dogs remaining systemically healthy despite unpredictable hair growth. The prognosis for full and normal hair regrowth at affected sites is often quite variable.
To save this page as a PDF, click the button and make sure "Save as PDF" is selected.
To assist owners whose pets have skin and ear conditions, we have put together a range of information pages to talk you through some of the more common dermatology conditions seen by our Specialist team.