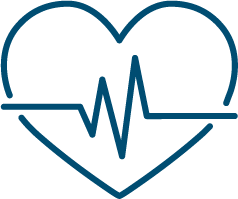 Pricing and Payments at Willows
If you would like details of consultation fees and routine procedures such as neutering, please contact us for up-to-date pricing. If you wish to have an outline of the possible cost implications of your pet's problem before you come for a consultation, this will generally need to be handled by one of our Veterinary Surgeons in the department to which you are being referred.
As a result, a member of our team may need to call you back with the information that you require. Following your initial consultation, your Vet will give provide an estimate of further costs, before you decide whether or not to go ahead with any recommended investigations and/or treatment.
Cash and major credit/debit cards are accepted.
Payment will be required at the time of consultation or on collection of your pet.  A fee is charged for post-operative examinations and repeat consultations.
Please note we do not accept American Express, Solo or Diners cards.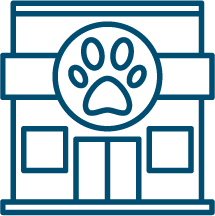 Please note that you will be required to pay at the time of treatment and claim back the funds from the insurance company yourself.
It is your responsibility to check with your insurance company about your level of cover, any exclusions you may have and what excess you will need to pay. We will do our best to help with this process, however insurance companies often prefer to deal with the policyholder.
There are hundreds of pet insurance policies and all are different. If you have pet insurance, we can help you process your claim. Please bear in mind, we do not have a contract with your insurance company or the resources to deal with them, and they are not obliged to speak to or pay us, only you.
If you are worried about the cost of referral, but have adequate insurance cover, please call and speak to one of our administrative staff about the possibility of making a direct claim. We will need to pre-authorise treatment, and direct claim authorisation may take several days to confirm. This must be arranged before treatment goes ahead. Please note, we cannot authorise a direct claim once treatment has commenced.
Direct claims
Direct claims are when your insurance company reimburses Willows. If the Hospital agrees to make a direct claim on your behalf, you benefit from not having to pay for treatment 'up front' whilst waiting for reimbursement from your insurance company.  This can be extremely helpful if large fees are involved, as can often occur for complex cases.
Direct claims do however, require a significant amount of work and administration time by our team, and delays payment to Willows for work undertaken by several weeks. As such an administration fee applies for processing a direct claim.
What we need from you:
In order for our team to help, you must contact your insurance company prior to your first visit to give permission for Willows to speak with them about your policy and any outstanding claims.
Please call us on 0121 712 7080 to confirm that this permission has been given, we also recommend you read your policy details thoroughly before your appointment so you can confirm the information, we have is correct.
An administration fee of £40 is chargeable for the 1st claim and a £10.00 fee for each follow-up claim (payable at each visit)
Any estimated shortfall for excess or items not covered by your policy will be payable by you on discharge
You must provide a claim form for each visit that you are claiming for
Claim forms must have all relevant policyholder sections completed
All forms must be signed and dated stating that payment comes direct to Willows Veterinary Centre and Referral Service.
How Willows will support you:
Our team will undertake all the necessary administration work relating to your claim, including:
Completion of your claim form to include the signature of the Vet looking after your pet
Providing an estimate of the shortfall not covered by your policy
Send your claim form to your insurer within five working days, providing you have completed the relevant policyholder sections and paid your estimated shortfall in full
Liaise with your insurance company to ensure they have received your claim and have all the information required
Updating you and informing you if we have not received payment from your insurer, after 45 days of sending your claim
We will send copies of your clinical notes, if requested, and any other information that the insurance company may require.
Please note:
It is your responsibility to settle your account with us after 60 days if the insurance company has not yet reimbursed Willows.
By offering a direct claim we are not creating a contract between ourselves and the insurance
Any anticipated shortfall in the cost of treatment which is not covered by your insurance company will be payable to Willows at the time of the first direct claim. Any additional shortfall which is owing after the claim has been settled will be payable by to Willows at that time.
Some insurance companies require pre-authorisation prior to treatment, whether you make a direct claim or not. Please make sure you read your policy information fully before attending an appointment.
It is important to appreciate that if, having carried out careful checks with you and your insurers, we decide that we are prepared to undertake a Direct Claim for the treatment for your pet, this is not a guarantee that your insurers will settle your claim, and if they fail to do so, this will result in a shortfall for which you will be liable to pay us in full.
Indirect Claims
Indirect claims are when your insurance company reimburses you directly. You will be asked to send a completed and signed claim form to your insurer, together with a detailed receipt from Willows, after you have settled your account with Willows. The insurance company will then refund you any payment due, less any excess or non-insured costs.
What we need from you:
Full payment of your invoice(s) is required before your claim can be processed
You must provide a separate, signed claim form for each visit you wish us to make a claim for
No administration fee will be charged for processing your claim.
How Willows will support you:
Our team will complete your claim form and ensure that it is signed by the Vet looking after your pet.
Your claim form will be sent to your insurer within five working days (providing you have completed the relevant policyholder sections and paid your account in full)
We will send copies of your clinical notes (if requested), along with   any other information required by the insurance company
N/B: It can take the insurance company five to seven days to log your claim before you will be able to discuss anything with them.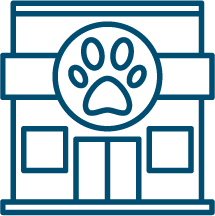 General Insurance Information
Excess: 
This is a payment which must be paid by you, regardless of whether you are making an indirect or direct claim
If your policy runs into a new policy year while making a claim you may be required to pay another excess
Some policies charge a percentage excess, as well as a fixed excess, on the total of a claim (which must be paid by you)
Some insurance companies do not cover certain items or 'cap' the amount they will pay for routine treatments such as consultations
Please make sure you have read your full insurance policy schedule before attending your
Referral Clients:
If your pet has been referred by another Veterinary practice for treatment at Willows, the following will apply:
Your insurance company will also require a claim from the referring practice for the initial treatment of the same condition that your pet has been referred for
Some insurance companies will not process our claim until they have received the claim from the referring practice
It is important that you ensure your referring practice has submitted their claim form to your insurance
 Pre-authorisation:
This is when your claim is pre-agreed with the insurance company before treatment of your pet begins. Some insurance companies insist on this before any treatment or if treatment is expected to be over a certain value.
At least seven working days is required before the treatment of your pet for a pre-authorisation claim to be completed and approved by an insurance company.
Some insurance companies do not allow you to do a pre-authorisation: you should seek advice directly from your insurer
If your insurance company does allow pre-authorisation, and time permits, then we would always recommend you obtain this additional
Please make sure you have read your full insurance policy schedule before attending your appointment
Insurance Policies Subject to Referral Restrictions
If your pet has a new or recently renewed insurance policy with More Than, Tesco, or Argos there may be new restrictions on your policy if you are seeking a referral. It is therefore worth checking this policy information and your understanding of any restrictions.
The 'preferred referral provider' scheme, underwritten by Royal Sun Alliance (RSA), does not prevent you seeking a referral to the Specialist referral practice of your choice, however there may be certain new conditions.
If the referral practice is not included in the insurers 'Preferred Provider' list you will need to request permission to be referred to this practice and the insurer may subject you to an additional fee of £200. In order to fully support our clients and our ongoing commitment to, Willows will cover the cost of the £200 fee that may be charged by Royal Sun Alliance (RSA).
The list of preferred providers is relatively limited and does not include many of the other large and very well respected Specialist referral hospitals who elected not to join the Preferred Provider list due to these restrictions.