A much-loved young poodle from Staffordshire with a severe ear problem is now pain-fee thanks to Specialists here at Willows and the determination of his loving owners.
Sooty's ear condition, known as bilateral Pseudomonas otitis, which proved resistant to numerous drugs, was so severe it required the expertise of our dedicated Dermatology team to devise a comprehensive plan to address his constant discomfort.
Tania Rodrigues, European and RCVS Specialist in Veterinary Dermatology, led Sooty's dedicated care and appreciated it would be a complex challenge to cure the beloved pet's chronic condition.
The first step on Sooty's road to recovery was a video otoscopy to assess the extent of the issue, which was followed by a thorough ear flush to remove debris and promote a clean environment for healing.
Over the course of several months, Sooty underwent a series of treatments with various topical medications, with Tania tailoring each treatment to his specific needs, ensuring it targeted his condition effectively.
Tania explained: "As time progressed, the transformation was evident. Sooty's ears, once afflicted by discomfort and inflammation, began to heal.
"We're delighted Sooty's ears are now fully recovered and he has regained his quality of life. It is a testament to the effectiveness of the treatment plan and the dedication of his owners in following through with the recommended care.
"The once distressed poodle is now a picture of happiness, wagging his tail and embracing the joys of being pain-free!"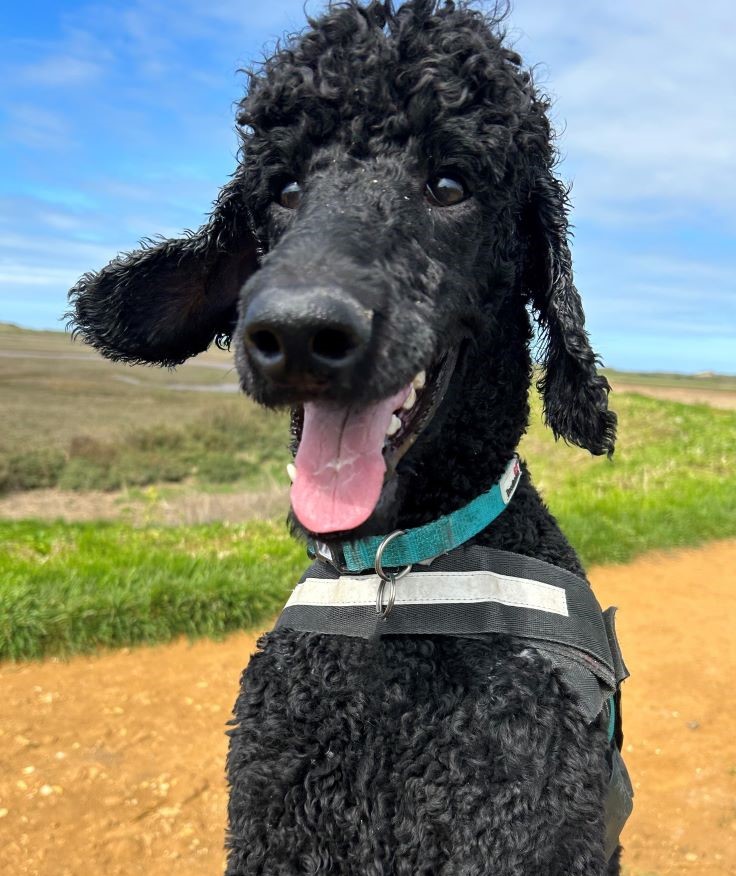 Grateful owner Stephanie Patrick from Shenstone said: "As soon as I realised what Sooty had, I immediately asked my local vets to refer me to Willows as it is a very difficult condition to treat.
"Willows treated my other dog who had the same condition previously, so I was extremely confident they could resolve the matter.
"Tania was incredible and did intensive research to find new and innovative ways to treat this very difficult condition and I knew she would not let Sooty down.
"Sooty is now a changed puppy – he so much happier, his behaviour has improved hugely, he is no longer clingy and difficult to manage, which was due to him being in pain."